Hitchcock Takes Over Paramount and State This Week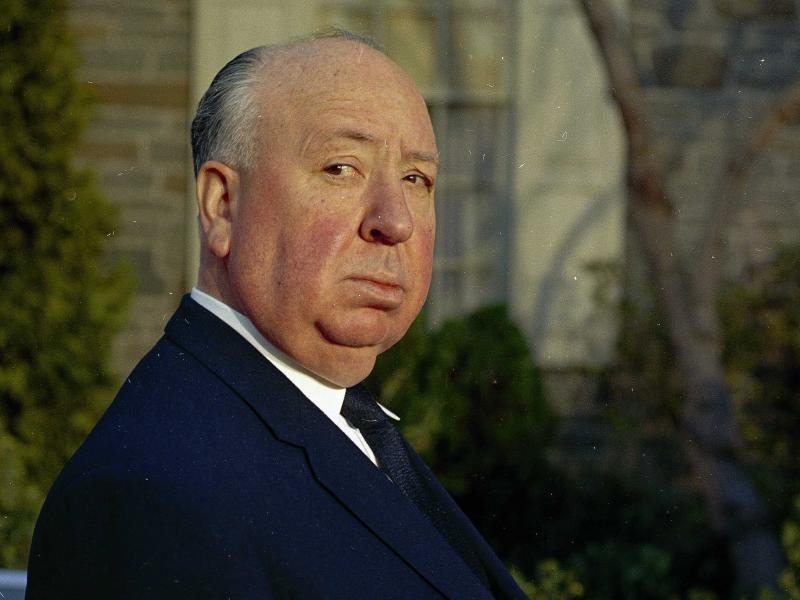 Few other filmmakers lived to see their name become synonymous with a specific brand of filmmaking quite like Alfred Hitchcock did. This month, as part of their Summer Classic Film Series, the Paramount and Stateside Theaters have lined up a weeklong tribute to Hitchcock featuring the likes of Psycho and The Birds, among other gems from the master of suspense; each of which, regardless of how many prior viewings, remains a thrilling pleasure to see on the big screen.
"We're playing the hits, and a few B-sides too," proclaims Paramount's official site in describing Hitchcock week. Hits is right with North by Northwest, Vertigo and Notorious also scheduled to screen, while "second-tier" Hitchcock classics Rebecca and Strangers on a Train (screening the following week) also make appearances. However, it's the four interestingly chosen aforementioned B-sides that prove interesting highlights and really speak to Hitchcock's versatility as a filmmaker. Each one differs greatly in style, tone and overall approach, yet still manage to retain that specific Hitchcock flavor in ways both subtle and upfront.
When 1948's Rope (screening 8/14-15) was released, it was seen as highly scandalous due to the relationship between the two main characters, which was full of homosexual undertones. Besides this, the plot, which deals with two young men (Farley Granger and John Dall) who decide to murder a fellow former classmate simply to experience the thrill and exhilaration of killing, was not everyone's cup of tea in late 1940s America. The pair go even further by throwing a dinner party moments after the killing, which include a number of their victim's friends and family as well as their former schoolteacher Rupert (Jimmy Stewart -- in what may have been the most unorthodox role of his career).
Today, many see Rope as Hitchcock's failed experiment. The director, a fan of the original play, decided to see if he could film an actual stage production on a Hollywood set in one long, continuous take. While technical limitations at the time made this impossible (Hitch famously, and, somewhat distractingly, closes in on various actors' backs when the camera runs out of film), the master still succeeded in his plan. The pacing is swift thanks to the Rope's real-time factor, which races alongside the viewer's suspense of whether or not the boys' crime will be discovered, and the audience truly does feel as if they are watching a play. It may not be pure theater on film the way Hitchcock wanted, but Rope remains an incredible, tension-filled ride through and through.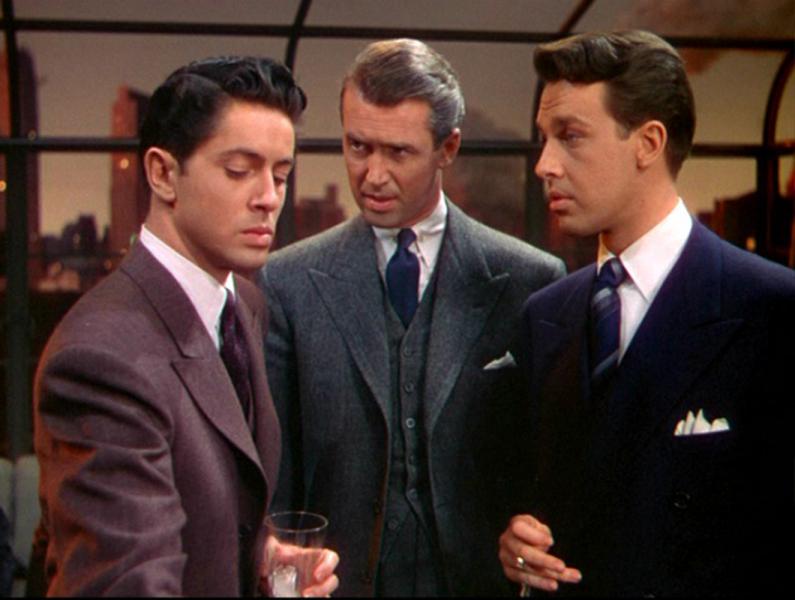 Gorgeous New England scenery, dark comedy, an eclectic group of actors (including Shirley MacLaine in her film debut) and a dead body populate the world of 1955's The Trouble with Harry (screening as part of a double bill with Rope). When a young boy (a pre-Beaver Jerry Mathers) playing in a meadow stumbles upon a dead body named Harry, he sets off a chain of events involving a handful of the town's citizens, each of whom feels responsible for Harry's passing.
Though there were certainly a number of light moments in many of his films, The Trouble with Harry was one of the few comedies Hitchcock ever made. It's a shame since he has such a great knack for dark comedy, as evidenced here. Of course in the 1950s, not many stateside audiences thought death was something to be laughed at and as a result, the film was considered a bomb until its overseas release where it played successfully for a long and healthy run. Its admittedly not a typical Hitchcock film, and most tend to gloss over it for that reason. Not to mention the fact that it was made during one of Hitchcock's busiest periods and is sandwiched between much-loved classics To Catch a Thief and The Man Who Knew Too Much. While it doesn't pack the same punch as those films, The Trouble With Harry has received much praise from Hitchcock purists as well as from those rediscovering it all these years later.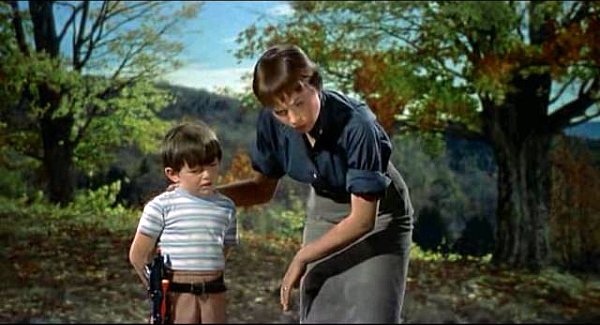 It's hard to say exactly what kind of filmmaker Hitchcock would have been in the 1970s had age not forced him into retirement. In a decade where both American and British filmmaking were at their peak with cinematic expression, its safe to say that Hitchcock's subversive side certainly would have been allowed to flourish. At least that's what his two sole offerings from the era suggest.
Despite leaving England for Hollywood in the 1940s, Hitchcock didn't completely abandon his homeland as an artist. After returning for 1950's admirable Stage Fright and 1956's The Man Who Knew Too Much, he made his way back home one final time for 1972's highly thrilling Frenzy (screening 8/16, 8/17). While a serial killer/rapist known as the necktie murderer terrorizes the streets of London, the life of a simple bartender is thrown into chaos when he unknowingly crosses paths with the diabolical figure. There are a great many moments in Frenzy that scream Hitchcock -- some of them humorous (such as the scenes with the Chief Inspector and his wife), most of them suspenseful (the body in the sack of potatoes) and all of which show that even in his sixth decade of filmmaking, the master hadn't lost it. Moreover, the film itself is a tribute to the London of the past with its fruit and vegetable market settings and traditional pub environments.
For some, Frenzy may be more in synch with British cinema of the day as well as being a genuine Hitchcock thriller. The director's use of nudity, sexuality and violence in Frenzy is more upfront and explicit than ever before, showing a page or two borrowed from the young crop of 1970s British filmmakers and signifying how seamlessly Hitchcock was able to fit into a less limited era.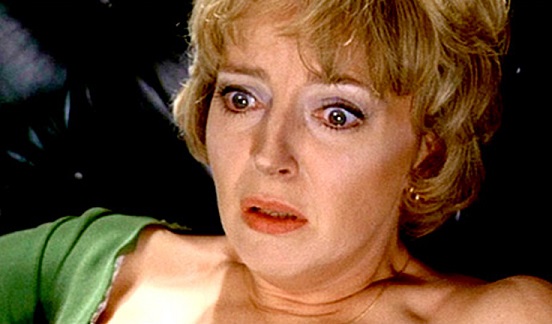 Hitchcock's cinematic swan song is also perhaps the one film of his that fans are often most dismissive of. Yet had 1976's Family Plot (screening as part of a double bill with Frenzy) not been his final offering, but rather just another entry, Hitchcock-philes might have been kinder to this fun and intriguing film. The light comedy/mystery tells the story of a phony psychic (Barbara Harris) and her cab driver/actor/amateur detective boyfriend (Bruce Dern) who are hired by a wealthy client to track down a long lost heir. At the same time, a jeweler (William Devane) and his girlfriend (Karen Black) are terrorizing the town as a couple who kidnap prominent citizens in exchange for rare diamonds.
There's much to love about Family Plot: the cast, made of prime 70s character actors (Hitch was done working with movie stars by that point), the hypnotic John Williams score, the potent comedy, the touches of suspense and the nondescript California locale. Hitchcock loved the notion of taking two different, scheming couples with nothing in common and placing them within a labyrinth of deceit, blackmail and murder. Perhaps someday Family Plot will be awarded the love it so richly deserves. Until then however, it remains a delightfully entertaining curio in an otherwise stellar film legacy.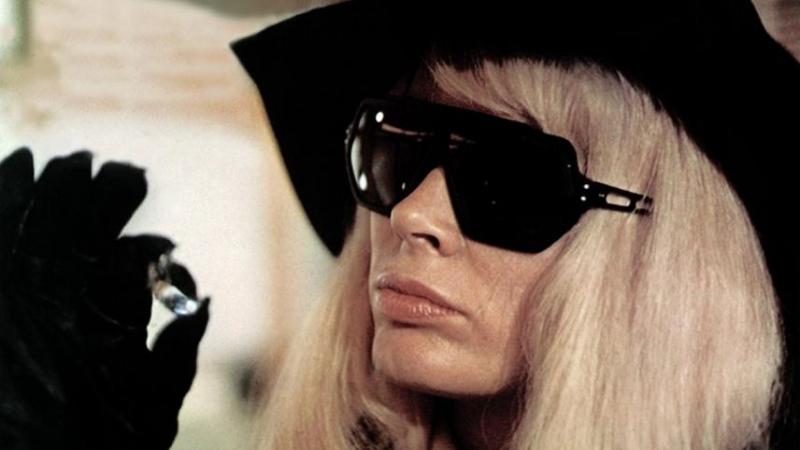 Other Hitchcock B-sides to consider:
Lifeboat -- A group of passengers from a recently torpedoed ship are stranded in the sea during WWII, where they are forced to confront their various prejudices and fears. From a screenplay by John Steinbeck, Lifeboat is Hitchcock's powerful comment on war and the individual.
I Confess -- Montgomery Clift and Anne Baxter star in this tense story of a priest (Clift) who is torn between his obligation and moral code when a local man confesses to him a murder he recently commmitted. Clift's performance as a man of the cloth is truly mesmerizing.
Torn Curtain -- Paul Newman and Julie Andrews star as a distinguised professor who has seemingly defected to communist Russia and his secretary/fiancee trying to discover his true motives in this Cold War thriller. Though often skipped over, Torn Curtain is classic Hitch. The intense bus ride scene alone is worth a viewing.
Hitchcock week runs from August 12-17 as part of the Summer Classic Film Series at The Paramount and Stateside Theater. For tickets and showtimes, visit the Paramount website.