Review: Mood Indigo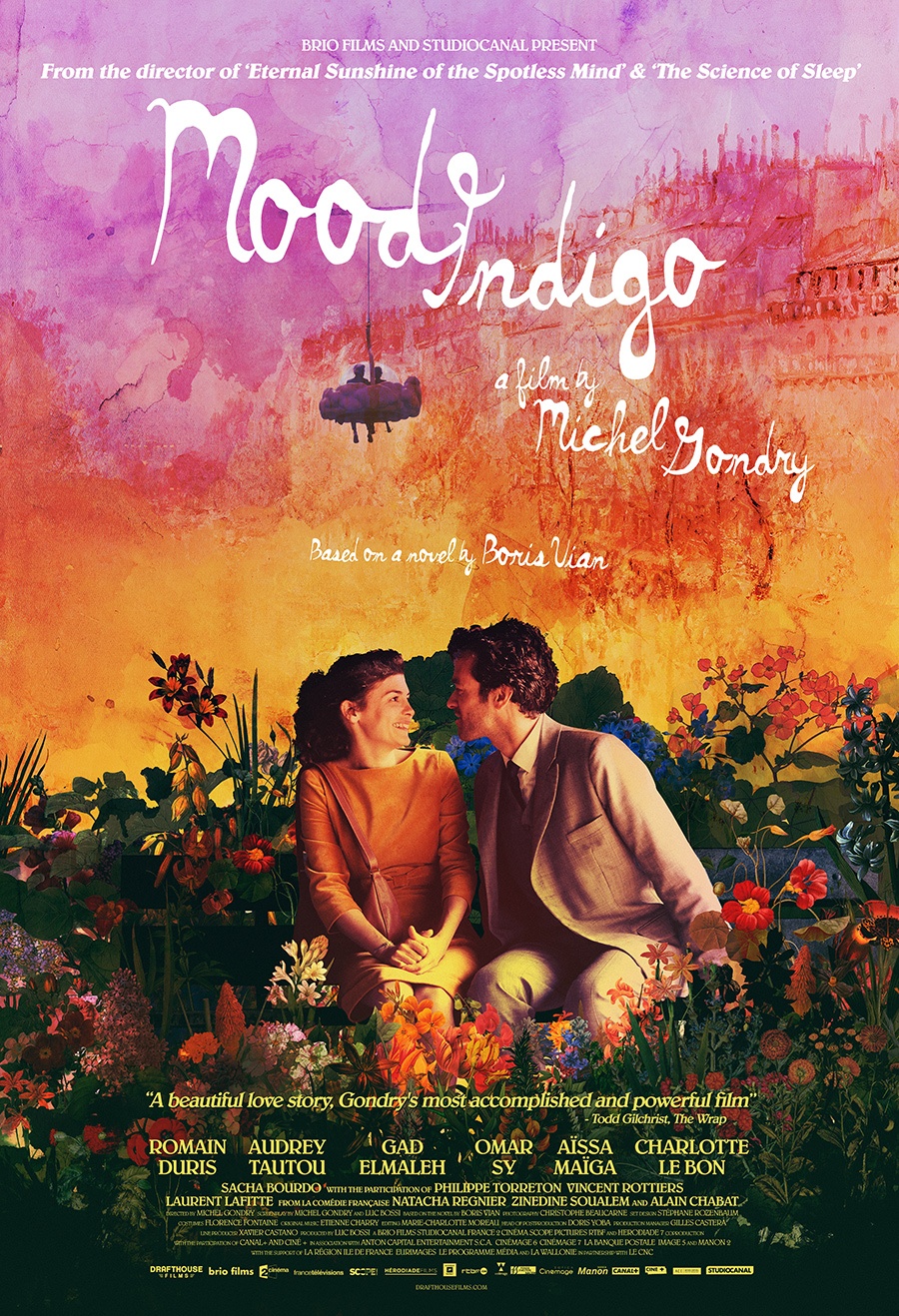 If one can expect anything from Michel Gondry, it is that along with the whimsy and touch of the bizarre inherent in his work is an element of truth. Eternal Sunshine of the Spotless Mind uses erasure imagery to illustrate the pain of heartbreak. Be Kind Rewind has friendly video store employees creating their own versions of Hollywood hits for their neighborhood. Gondry's latest film, love story Mood Indigo, however, is utterly drowning in whimsy and lacking any figment of truth.
Debonair and bearded Romain Duris (Populaire, The Beat That My Heart Skipped) stars as Colin, living off family money in a spacious Paris apartment. Audrey Tautou (Amelie, A Very Long Engagement) plays cute Chloe, whom Colin meets at a party. The plot goes something like this: guy meets girl, guy and girl fall in love and marry, flower grows in girl's lung.
There's also a B-plot, involving a friend (Gad Elmaleh, Priceless, Midnight in Paris) Colin loans money to court a woman (Aïssa Maïga, Cache, Bamako), which is just as confusing as the rest of the film. The fever dream of a movie is full of fantastic visions, but the story is ridiculous beyond measure. Is fate written out for us by a room full of random people on vintage typewriters? And if so, who cares?
Unpredictabilities may rule Mood Indigo, but the film still follows the overly-familiar classic "movie cough" rule. It used to be that any time someone in a movie coughed, they were terminally ill -- after all, nobody has allergies in the movies. And indeed, as soon as Chloe adorably coughs post-honeymoon, things start going downhill for the couple.
Chloe's illness throws the film into a tonal shift. Even as the script -- based on an original work by author Boris Vian - thrusts the story into darker territory, the implausibility of it all leaves the viewer removed.
The only moment which had the slightest bit of emotional impact for me was seeing the effect of the couple's situation on Nicolas. The character played by Omar Sy (The Intouchables, X-Men: Days of Future Past) ages prematurely as things fall apart around Colin and Chloe. Sy is endearing in each of his scenes as this lawyer/cook/valet/dance instructor to Colin. As lovely as Tautou is in anything -- or as charming as Duris is -- their characters in Mood Indigo are cutesy enough to give you a toothache.