AFS Hosts 'Sin City: A Dame to Kill For' Premiere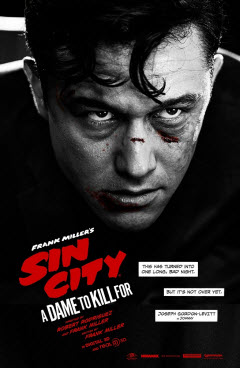 Last week, Austin filmmaker Robert Rodriguez was at San Diego Comic-Con, promoting his latest movie Sin City: A Dame to Kill For with panels and parties -- even walking the convention floor in costume.
This week, the Austin Film Society has announced it will host the Texas premiere of the Sin City sequel, which will take place Wednesday, August 20 at the Paramount Theatre. The screening will be in 3D -- how many chances have you had to watch a 3D movie downtown at the Paramount?
Tickets are on sale now only for AFS members, who have until August 5 to buy tickets at a discounted rate -- as low as $20 for the balcony. On August 6, general-public tickets go on sale with no AFS member discount. Tickets include admission to an afterparty at the Rattle Inn.
Rodriguez co-directed Sin City: A Dame to Kill For with Frank Miller, who authored the original graphic novel and wrote the movie's script. Both of them also collaborated on the 2005 movie. Returning cast members include Jessica Alba, Mickey Rourke, Jaime King, Rosario Dawson and Bruce Willis. Among the movie's many other stars are Josh Brolin, Powers Boothe, Rosario Dawson, Joseph Gordon-Levitt ... and Lady Gaga.
No word yet on any special guests for the premiere, but we'll keep you posted.
And just for fun, here's a photo of Rodriguez from the Texas Film Awards earlier this year, performing with musicians Patricia Vonne (who's his sister) and Alex Ruiz.
[Photo credit: Texas Film Awards, by Rick Kern. Used with permission from the Austin Film Society. All rights reserved.]