Movies This Week: June 27-July 1, 2014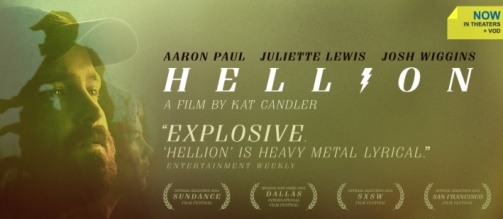 The Austin Film Series is wrapping up its "Rebel Rebel" series this weekend with a 35mm print of Female Trouble, the raunchy 1974 comedy from enfant terrible John Waters. It screens tonight and Sunday afternoon at the Marchesa. That's also the place to be on Thursday night as a new Essential Cinema series launches featuring some of the best collaborations of Liv Ullman and Ingmar Bergman. The first film of the series is 1966's Persona, screening in a 35mm print. Look for an article about the series on Monday by programmer Chale Nafus.
The Alamo Drafthouse Ritz has another eclectic week ahead of specialty screenings. On Saturday afternoon, you can view the late-era Marx Bros. classic, 1946's A Night In Casablanca. Also this week, there's a Bill & Ted double feature on Sunday that will include two new Mondo posters available for purchase, Russ Meyer's Beyond The Valley Of The Dolls screens in 35mm on Monday night as does a digital presentation of the Whoopi Goldberg classic Sister Act. "The Complete David Lynch" series begins on Wednesday night (and continues through the end of August) with a 35mm print of Eraserhead. Finally, Brooklyn rockers Conveyor will be at the Ritz on Thursday to perform a live score to George Lucas' THX 1138.
Alamo Slaughter Lane has a Cinema Cocktails screening of Dirty Rotten Scoundrels on Sunday night and the legendary rock comedy This Is Spinal Tap will play there on Tuesday and Thursday. Alamo Lakeline is featuring an underground Hindi flick called Miss Lovely tonight through Monday for late-night showings. They've also got a special one-off screening of John Cameron Mitchell's genderbending Hedwig And The Angry Itch happening Thursday.
The Paramount Summer Classic Film Series will focusing on New York City for the weekend. They've got Arthur and The Last Days Of Disco playing digitally at the Stateside tonight and tomorrow, with a 35mm print of Breakfast At Tiffany's at the Paramount on Sunday. The focus turns to John Travolta on Monday and Tuesday with Grease and Saturday Night Fever in a 35mm double feature at the Paramount and two Brian De Palma films starring John Travolta, Blow Out and Carrie, screening digitally at the Stateside. If you want to go to Carrie, consider participating in the mobile blood drive Tuesday. You can sign up here to give blood before the movie and then get free admission! On Wednesday and Thursday, the theme at the Paramount is "Yankee Pride" with The Pride Of The Yankees and Yankee Doodle Dandy both screening in 35mm, while the Stateside's double feature is on "Foreign Independence" with Powell & Pressburger's Black Narcissus and Ozu's Late Spring.
Movies We've Seen
Hellion - Austin filmmaker Kat Candler has turned her 2012 short film into an excellent feature-length film. It features an outstanding performance from young actor Josh Wiggins as 13-year-old Jacob, a troubled teen who becomes a hellraiser in the wake of his mother's death. Aaron Paul also gives a nuanced performance as Hollis, his alcoholic father, and Juliette Lewis turns up in a fine supporting role as Jacob's aunt Pam. Paired with a pounding heavy-metal soundtrack, Don's review calls Hellion "taught, twisty and somewhat caustic, with a fair amount of suspense." A Q&A with producer Kelly Williams and select cast members including Jonny Mars, Deke Garner and Dylan Cole will follow tonights 7 and 9:20 pm screenings. It's also an AFS Selects title, which gives Austin Film Society members $2 off their tickets at the box office (or by phone) during the run of the film. (Violet Crown Cinema)
Snowpiercer - Bong Joon-ho (The Host, Mother) takes us into a frighteningly frozen future in which the only people left on Earth are circling the planet on a powerful, self-sustaining train where the passengers are separate and far from equal. Chris Evans, Jamie Bell, Tilda Swinton and Octavia Spencer lead this science-ficton oddity based on a French graphic novel. My review says that this is an "eerily violent (and potentially prescient) tale of class warfare that is unlike anything you've ever seen." (Alamo Lakeline)
Also Opening In Austin
The Grand Seduction - Taylor Kitsch (Friday Night Lights) and Brendan Gleeson (In Bruges) star in this award-winning Canadian comedy from director Don McKellar. It's an English-language remake of a 2003 French-Canadian feature called Seducing Doctor Lewis. (Regal Arbor, Violet Crown Cinema)
Korengal - Sebastian Junger picks up where his 2010 documentary Restrepo left off. While the first film mostly featured battle footage, this film goes in-depth with reflective interviews of the same soldiers who are stationed in the Korengal Valley of Afghanistan at outpost Restrepo. (Regal Arbor)
Nothing Bad Can Happen - An official selection at last year's Cannes Film Festival, Drafthouse Films is releasing this graphically violent debut film from German director Katrin Gebbe. The film will playing all week with select showtimes at Alamo Slaughter Lane and there will also be a special one-off screening on Sunday evening at the Alamo Village followed by a theological discussion with a panel including local pastors and authors. Tonight's 9:40 pm screening at Slaughter Lane will feature a Skype Q&A with Gebbe. (Alamo Slaughter Lane)
Transformers: Age Of Extinction - Currently sitting with a truly rotten 16% on Rotten Tomatoes, the fourth installment in Michael Bay's franchise was partially filmed in Austin (and surrounding areas like Lockhart). If you're a glutton for punishment, maybe that's enough for you to endure the buttnumbing 165-minute running time. (wide - available in 2D, 3D, digital IMAX 3D and D-Box Motion Seating)