Photo Essay: A Hill Country Flyer Jaunt to See 'Snowpiercer'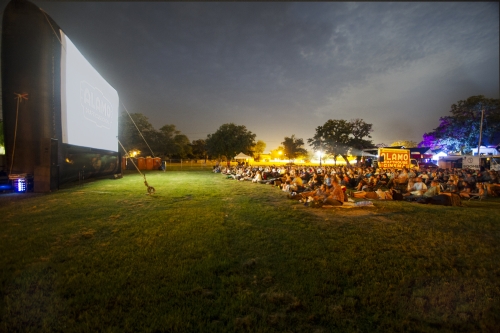 I had little idea what to expect from the movie Snowpiercer, as I had not even seen a trailer. But buzz for the movie had been overwhelmingly positive, and Tim League and the crew of the Alamo Drafthouse throw some of the best parties around -- so I found myself in a line late Saturday afternoon to board the Hill Country Flyer for a trip to Burnet and a Rolling Roadshow presentation of the film with director Bong Joon-ho in attendance for a Q&A.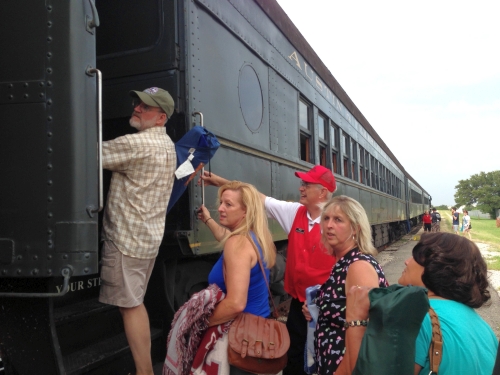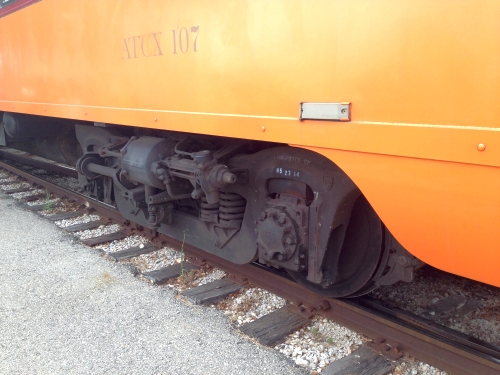 The Flyer, operated by the Austin Steam Train Association, makes weekly trips from its home in Cedar Park to Burnet, but this evening trip was outside the normal schedule. I've been on chartered buses, and once or twice on a chartered plane, but this was my first trip on a chartered train! After finding our assigned seats, everyone was eager to explore the vintage train cars before embarking on the hour-long ride.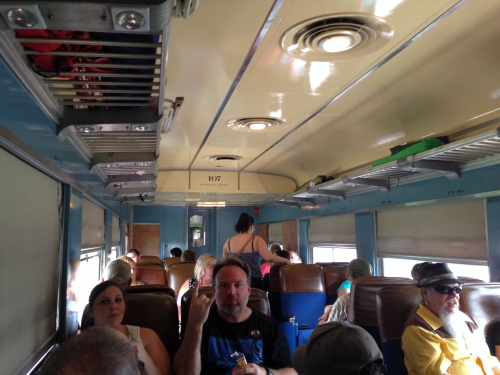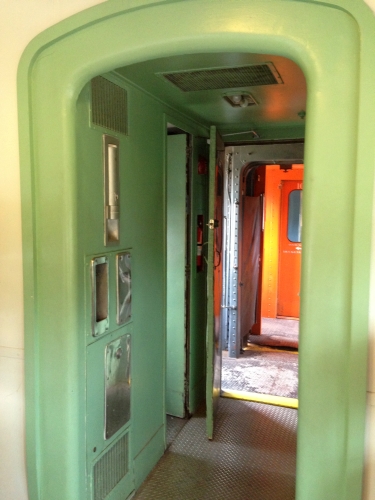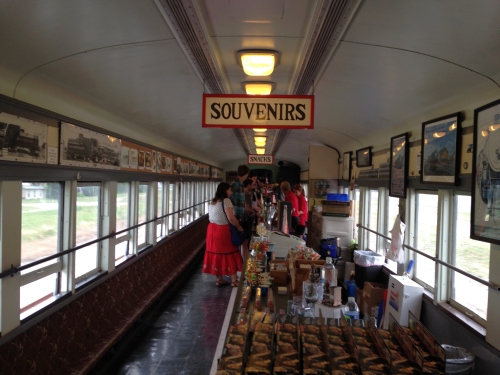 The experience incorporated elements of Snowpiercer, in which thousands of people are on a train with car assignments based on social class: privileged passengers living in luxury in the front of the train and oppressed, starving passengers in the rear. Members of the Drafthouse Victory rewards program who had early access to purchase VIP seating were served drinks and sushi on the outbound trip, while other passengers were served purple "protein bars" which appeared to be some kind of heavy gelatin with a bland vaguely fruit-like taste. Fortunately, the train has a snack car where soft drinks could be purchased to cleanse the palate.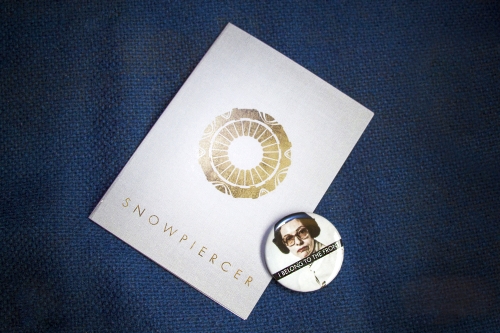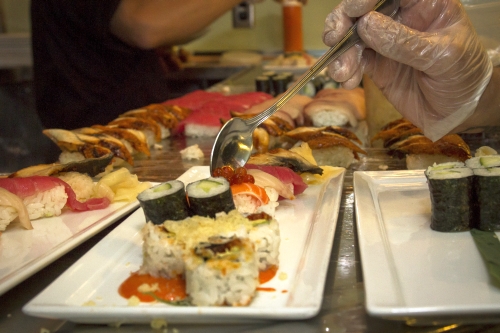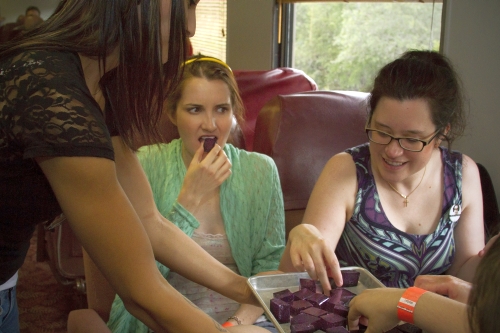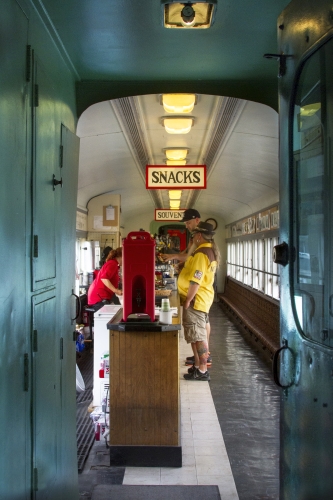 After we arrived and settled into folding chairs, we were surprised to see filmmaker Nicolas Winding Refn (Bronson, Drive) stand up to introduce Alamo's Tim League. League then brought out Snowpiercer director Bong Joon-ho for a brief introduction to the film. After the screening, during a lively Q&A, Joon-ho answered questions about the production process and discussed how he came to adapt the story from a French graphic novel.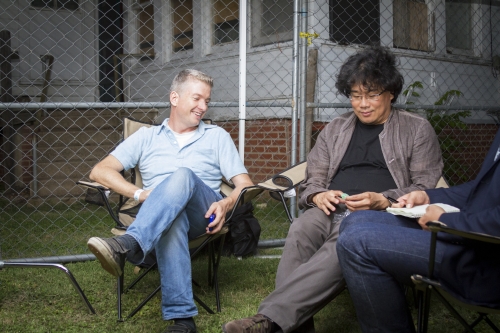 Boarding the train for the return trip, some passengers enjoyed a dance party while the rest took the opportunity to relax and savor the incredible film and unique experience.
Snowpiercer stars Chris Evans, Jamie Bell, Tilda Swinton, John Hurt and Ed Harris, and opens Friday in Austin. Check back tomorrow for Matt Shiverdecker's review.