Get Ready for ATX Television Festival 2014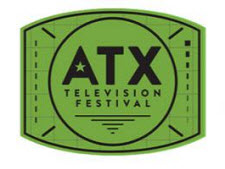 Austin television fans have been gearing up for the 3rd annual ATX Television Festival (or as the festival likes to say, "Season 3"), running from Thursday, June 5 to Sunday, June 8 in downtown Austin. The relatively new festival features a handful of current television shows as well as a few retrospectives and panels that focus on the behind-the-scenes world of TV. Venues include Alamo Drafthouse Ritz and Stateside at the Paramount.
The full lineup was recently released, and Nineties kids will once again rejoice at the fact that another childhood favorite is coming to ATX. A cast and crew reunion of Hey Dude! is one of the headliners, bringing fan favorites such as Christine Taylor and David Brisbin to town. That's not the only reunion the fest has planned, though. Everwood and Roswell cast members are also coming together again to discuss what it was like to work on these popular shows.
A "Cancelled Too Soon" section is one of the planned series, featuring episode reviews and mini-marathons of the shows My Generation, Enlisted and Men of a Certain Age. These caught my attention because I'm curious to know what a panel discussion about a cancelled show could entail. (I'll try to hit one of these up so I can fill you in.)
Current television shows are also in the mix, including the highly anticipated Season 2 premiere of Orange is the New Black. (The screening takes place the morning of the show's official Season 2 release date on June 6.) Other screenings include episodes from Bates Motel, Archer, Hemlock Grove, Parenthood and many others. A few series premieres are also set to screen, including pilot episodes from the shows Legends, Mulaney, The Night Shift, Reckless and The Strain.
Along with episode screenings and discussions, the ATX Television Festival will also host panels for those wanting to get involved in the writing portion of the industry. "An Assistant's Tale" is one panel that I'm most looking forward to, featuring writers such as Emily Halpern and Liz Tiglelaar and the discussion of how they started off in the industry. Other topics of interest include how spoilers affect how we view our favorite shows ("#SpoilerAlert, presented by Netflix") and how television writing has grown over the past several years ("It's All So Dramatic: Evolution of the TV Drama").
For the first time this year, the festival will be presenting an Achievement in Television Excellence Award. The 2014 honor will be given to Henry Winkler for his work not only as a television actor, but for his work behind the camera as well. Winkler will be honored at a ceremony and conversation on Saturday morning at the Stateside Theater.
It seems that the festival is utilizing a Fast Pass system this year a lá SXSW. Badgeholders can select up to three panels with a pass that will essentially save a seat for them (provided they arrive at least 10 minutes before panel start time). If you have already purchased your badge, you will be given a code that allows you to reserve your spot on the festival's website. You don't need to have a Fast Pass to attend everything, though. Panels and screenings are still open to all badgeholders, regardless of reservation. Just be sure to get there early!
I have a feeling I'm going to have television on the brain for the next week or two, so forgive me if I come out of this quoting Archer or OITNB nonstop.