Sounds Like Film: Austin Composer Brian Satterwhite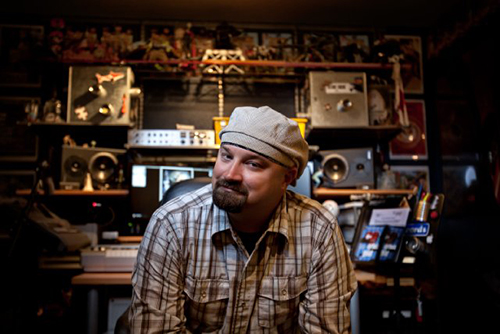 I talk in pictures, not in words
-- "And Through the Wire" by Peter Gabriel
Welcome to Sounds Like Film, Slackerwood's new monthly feature on music in local and independent film.
Music plays an integral role in film. Whether it's a well-placed song with lyrics to enhance a mood or scene or a film score that evokes an emotional response, the audience's experience is heightened by music. Studies have demonstrated that music stimulates several areas of the brain: the auditory, limbic and motor regions as well as the less-understood orbitofrontal cortex which is thought to be key in sensory integration.
This concept relates to our movie experience in many ways, as familiar songs or scores can evoke a particular emotion or memory. In my own experience, there are many film-related compositions that can do just that -- Simple Minds "Don't You Forget About Me" in The Breakfast Club, Ennio Morricone's title track "For A Few Dollars More" or "In Your Eyes" by Peter Gabriel in Say Anything. Pan's Labyrinth was released almost eight years ago, yet I can't listen to "Mercedes Lullaby" by Javier Navarrete without tearing up, and often within the first few notes while watching the heartbreaking scene the song is matched to.
The creative forces that deserve recognition for this key element in movies are songwriters, composers and musicians. Within the local and Texas film industry, a number of individuals contribute their talents on a regular basis. One of the main objectives of this new column is to spotlight their talent and work.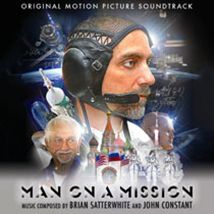 As a regular attendee of Fantastic Fest, I've been acquainted with fellow Fantastic Fest veteran Brian Satterwhite (pictured at top). It wasn't until 2010 that I became acutely aware of his talents as a film composer via local film projects, mainly Cell: The Web Series and Man on a Mission: Richard Garriott's Road to the Stars.
Satterwhite's score was integral in setting the ominous and tense tone of Cell: The Web Series, which can't be pigeonholed into a particular film genre -- science-fiction drama and psychological thriller are both appropriate descriptors. The score for Cell was recognized as an Outstanding Score in a Web Series at the 2011 LA Web Fest and was also nominated for an award by The International Academy of Web Television.
Satterwhite and local musician John Constant contributed to Austin documentary Man on a Mission, and the soundtrack was recently released on LaLa Records as a limited edition. This release, produced by Satterwhite and mastered by James Nelson, features liner notes from the composers and executive producer. Preview the track "Star City" here.
Satterwhite has not let up with his impressive composition work over the years, as demonstrated through various film projects including the documentary Sushi: A Global Catch and Austin filmmaker Leslie Langee's short films Eulogy Maker and Static. He also recently completed the score for Kyle Bogart's sci-fi comedy Year of the Frog, having composed the score of Bogart's 2009 comedy Artois the Goat.
Satterwhite received a Bachelor of Music with dual majors in Film Scoring and Composition from Boston's Berklee College of Music. He also channels and contributes his talents in other ways than composing. He teaches a film music course in the radio-TV-film department at The University of Texas at Austin, and hosts "Film Score Focus," a weekly radio show on local station KMFA 89.5 FM.
He's also been heavily involved in the Mondo Records limited soundtrack vinyl releases. According to his blog, Days in the Life of A Film Composer, Satterwhite recently wrote the liner notes for the Jurassic Park release. Don't wait to pick up the Mondo Records releases as they sell out quickly.
Check back as we feature other projects and instrumental creators within the local and independent film industry, including composers like David Wingo, who has created multiple scores for Texas filmmakers David Gordon Green (Prince Avalanche) and Jeff Nichols (Mud, Take Shelter). Wingo composed the music for Green's 1997 student film Pleasant Grove and the subsequent George Washington in 2000, which screens tonight at 7:30 pm at Violet Crown Cinema.