Spend an Animated Sunday Afternoon with AFS and the Hubleys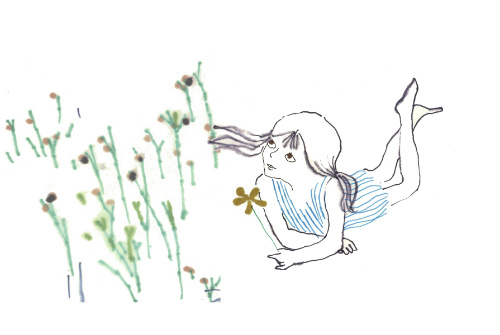 This year marks 100 years since animator John Hubley's birth. To celebrate the work of this man and his wife/collaborator Faith Hubley, Austin Film Society will be hosting an afternoon of shorts by the team as part of the Hubley Centennial.
Their daughter Emily Hubley, an animator and creative force in her own right, will introduce the screening and then participate in an AFS Moviemaker Dialogue afterwards (a separate ticket).
You may not think you've seen any of the Hubleys' work before, but given that they worked on TV ads and public television programs such as Sesame Street and The Electric Company -- along with their singular short films -- you most likely have. The shorts included in the Centennial programming are new 35mm prints from the Hubleys' oeuvre between 1956-1970. Their Oscar-winning Moonbird will be screened, as well as Windy Day (still above, includes voices of daughters Emily and Georgia) and Tender Game (features music from Ella Fitzgerald and Oscar Peterson) among others. You can view the list of the shorts in the program here.
Emily Hubley worked with mom Faith from 1977-2001, but went on to write and direct full-length feature The Toe Tactic in 2008, which screened at SXSW that year (in fact, her illustrations were the Film bag design). She did the animation for the cult favorite Hedwig and the Angry Inch, and has also directed many short films.
In addition, Emily Hubley created the music video for Yo La Tengo's "Before We Run" (see below) -- her sister Georgia is in the band.
Both of the Hubley events take place this Sunday afternoon, May 11 at the Marchesa. The Hubley Centennial starts at 2 pm, and Emily Hubley's Moviemaker Dialogue is at 4 pm.
[Still from Artists Public Domain]