AFS Will Host First Austin Sundance #ArtistServices Workshop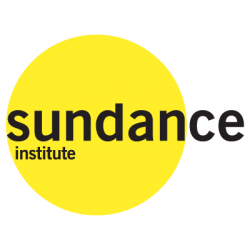 On Saturday, May 10, Austin Film Society will host a day-long workshop geared toward independent filmmakers and featuring over a dozen film industry experts and creative pros. Sundance #ArtistServices Workshops began in 2011, and this will be the first installment held in Austin.
Topics to be covered during the event include licensing and distribution, creative marketing, digital cinema mastering, key art, crowdfunding, and all the other details that make releasing a film into the world an exciting but often completely overwhelming endeavor.
The Sundance Institute is known for supporting developing artists with bold new stories to tell, and in similar ways AFS has worked to assist local filmmakers as they try to master the skills required to stand out in a marketplace mostly dominated by big-budget fare. As you know if you follow our monthly Ready, Set, Fund column, it's an exciting time for indie filmmakers due to all the technology and resources available, but no one can make it without a little help.
Judging by the list of panelists scheduled to attend the #ArtistServices Workshop, it'll be a day packed with learning. Attendees will hear from Shannon Swallow, the Head of Marketing Communications at Indiegogo; Evan Glodell, the writer and director of Bellflower; Pit Stop writer/director Yen Tan; Mondo's Rob Jones; Tim League and several other experienced film lovers from companies like BitTorrent, FilmBuff and GoWatchit.
The event will take place in the Soundcheck Building at Austin Studios from 10 am to 5 pm and lunch is provided. Tickets are $60 (General Admission), $45 (AFS Watch Members) or $40 (AFS Make, Love and Premiere Members and Sundance Institute Members). Find more information about attending the Sundance #ArtistServices Workshop here.
It may sound cheesy, but events like this make me even more optimistic about the energetic local film scene and excited for all the good things to come. I can't wait to eventually see and write about some of the projects that will eventually be completed by the aspiring attendees who will assemble next Saturday.