Cine Las Americas 2014: Lessons In Growing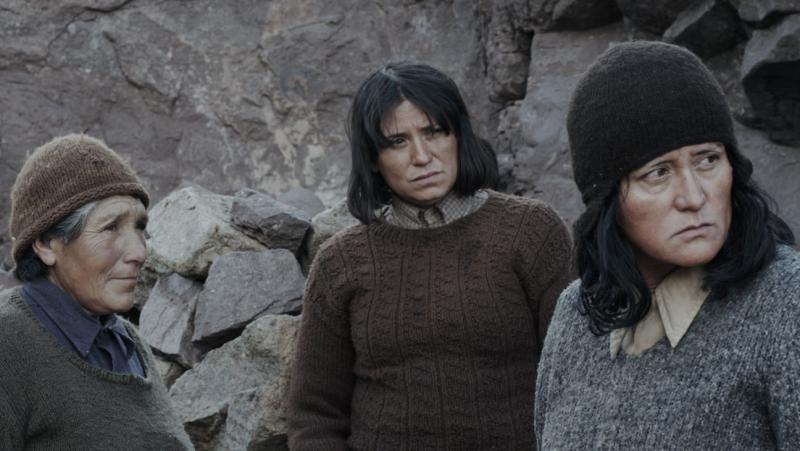 I'm once again thrilled to be covering this year's Cine Las Americas International Film Festival. It will always hold a special place in my heart, as it was the first festival I covered as a Slackerwood contributer about a year ago. This year's lineup brought Austin some unique and inspiring films, full of heart and talent from Brazil, Argentina, Spain, Chile and many others -- not to mention many films made right here in Texas.
I was sadly unable to attend the fest's opening-night film Tercera Llamada (Last Call), but from what I've read on social media and heard through the grapevine, it was one heck of a way to kick off the week. As per usual though, my festing adventures have taken me to the Alamo Drafthouse Village, one of my all-time favorite festival venues.
My film-fest watching started on Wednesday with the whimsical Brazilian movie O Menino e o Mundo (The Boy and the World), an animated film about a young boy searching for his father, who's left on a train. I was already hooked on the fact that it was an animated film, but the trailer combined with its flavorful Brazilian soundtrack sold me. (Note: If anyone can let me know where to get a copy, I will gladly purchase it!) The story itself has no dialogue, told solely through the young boy's view of the world. It's full of color, curiosity and an innoncence that made me reminisce about my own adolescence. By the end, I came to an astute realization: Children long to be adults, while adults long to be children again.
My Village marathon continued with Sebastián Sepúlveda's Las niñas Quispe (The Quispe Girls). The film is based on true events that happened in 1974, in the barren northern mountains of Chile, to the three Quispe sisters Justa, Lucia and Luciana. After they lose their oldest sister Maria, we follow the women in their day-to-day basic lives: tending to their goat herd, making cheese, living in solitude. Things start to change when they notice that their few neighbors have all moved away, leaving them as the only inhabitants of the land. The older sisters want to stay and cultivate their land, while the youngest longs to move to town to have a real life. What follows is a quiet, subtle story about longing to change your situation, but letting your fear of the unknown overcome you.
Writer/director Sepúlveda was on hand for a post-film Q&A to let the audience know that the story of the Quispe sisters is well known in his home country of Chile. Although most of the audience seemed to be unfamiliar with their story, many plays and stories have been written about them, especially due to the dictatorship and events surrounding that time period. He wanted to do this film because their story has always influenced him, and he wanted to create a film in the place where they actually lived. His work certainly did their story justice, and is both moving and haunting.