Movies This Week: April 11-17, 2014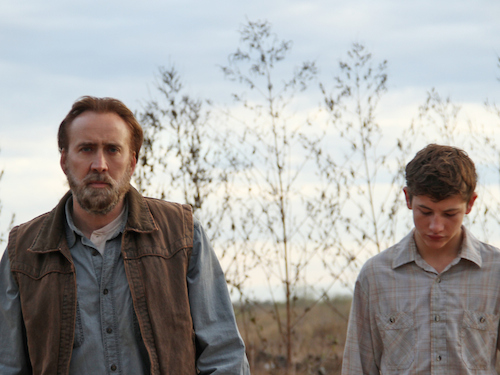 The Austin Film Society has a very special event tonight at the Marchesa to kick off another week of marvelous screenings. The Sound Of Silent Film Festival will feature short films accompanied by musical performances from Chicago's Access Contemporary Music organization. Several Austin musicians will join ACM for this collaborative and unique evening.
The AFS spotlight on New Romanian Cinema continues this week at the Marchesa with Cristian Mungiu's critically acclaimed Beyond The Hills on Sunday (presented digitally) and his emotionally devastating 2007 feature Four Months, Three Weeks and Two Days (presented in 35mm) on Tuesday. On Wednesday night, Richard Linklater will present Cutter's Way starring Jeff Bridges and John Heard. As is the case for his entire Jewels In The Wasteland series, there will be an introduction and post-film group discussion led by Linklater himself. David Pulbrook's 2012 effort Last Dance will be featured on Thursday night as part of this month's Essential Cinema series.
Jordan recently wrote a great post looking at the upcoming offerings from the Paramount 100 celebration over at the Paramount Theatre. On Monday night, you can catch a Universal Monsters 35mm double feature with Bela Lugosi starring in Dracula and Boris Karloff as Frankenstein.
Looking at some of the best specialty screenings at the Drafthouse over the next week, we'll start at the Alamo Ritz with the Marx Brothers starring in 1931's Monkey Business on Saturday afternoon. David O. Russell's Three Kings screens in 35mm on Sunday at the Ritz, SXSW selection Our Vinyl Weighs A Ton turns the spotlight on incredible Stones Throw label for Music Monday and David Mamet's House Of Games also screens there in 35mm on Wednesday evening. The Alamo Village is kicking off a brand new kung-fu series called Eastern Fury on Tuesday night with the Shaw Bros. classic All Men Are Brothers. Finally, the Alamo Lakeline is hosting a Cinema Cocktails screening of Stanley Donen and Gene Kelly's 1955 musical It's Always Fair Weather in 35mm on Sunday night with a custom beverage menu.
Movies We've Seen
Joe - Over the last couple of years, director David Gordon Green (who now lives in Austin) has been alternating between quieter indie pictures and more mainstream studio fare. He doubled up on the indie route this time, following up last year's Prince Avalanche with this adaptation of Larry Brown's novel. The film had a healthy life on the festival circuit, playing at Venice, Toronto and, most recently, at SXSW. Nicolas Cage has been earning raves for his performance (including from Jette), but don't call it a comeback: his next role is in remake of the rapture-themed Christian thriller Left Behind. Jette says Joe is "intense and amazing" -- look for her review this weekend. (Alamo Slaughter Lane, Violet Crown Cinema, also available on cable & digital VOD)
David Gordon Green will be in attendance at Violet Crown Cinema tomorrow for a Q&A following the 4:30 pm screening and to introduce the 7 pm showing.
Also Opening In Austin
Breathe In - Guy Pearce (Memento) and Felicity Jones (The Invisible Woman) star in this romantic drama from the director of Like Crazy. The Playlist said that it was "without a doubt one of the most emotionally poignant and heartbreaking movies we saw at Sundance last year." (Regal Arbor)
Draft Day - Kevin Costner is having quite a renaissance lately. He takes the lead in this sports drama as the general manager of the Cleveland Browns who is trying to trade for the number-one draft pick. (wide)
Oculus - Mike Flanagan has adapted his own 2006 short film into this feature-length release that recently played as a Midnighter at SXSW. The movie is being co-released by Relativity and WWE Studios (I couldn't make that up if I tried). (wide)
Particle Fever - As a chain, Regal has a policy of refusing to book films that are available on VOD. This means that they'll stubbornly try to get to you to pay $10.50 this week to watch a science documentary nobody has ever heard of that will probably be streaming on Netflix before you can type it into your browser, instead of booking something that might bring in a decent local crowd like Joe. Good luck with that. (Regal Arbor)
The Raid 2 - Occasionally import titles are so action-packed and violent, they end up opening nationwide even though they happen to have subtitles. Gareth Evans has crafted a whopping 150-minute sequel to his global sensation from a few years back and genre fans are eating it up with a spoon. (wide)
Rio 2 - The original cast (including Anne Hathaway and Jamie Foxx) returns for this animated sequel that also includes voice work by Bruno Mars and Kristin Chenoweth, with original music by R&B superstar Janelle Monae. (wide, available in 2D and 3D versions)