Movies This Week: March 21-27, 2014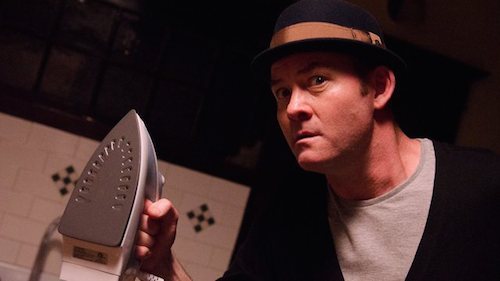 Now that we've all had a chance to recover a bit from SXSW, it's time for specialty screenings across town to slowly start ramping back up.
Alamo Drafthouse Ritz has a real cinematic treat with Humphrey Bogart in 1941's The Maltese Falcon on Saturday afternoon in 35mm. On Monday night, they'll also have a rare 35mm screening of Touki Bouki, a 1973 film their site calls "a Senegalese Bonnie & Clyde or Pierrot Le Fou." Cinema Cocktails serves up Scorsese's Casino at the Ritz in 35mm on Wednesday evening. Elsewhere at the Alamo, the Jane Austen adaptation Persuasion is an Afternoon Tea selection on Sunday afternoon at Lakeline and the Alamo Village hosts Wes Anderson's Bottle Rocket on Thursday.
Now that SXSW has ended, the Paramount 100 is also returning. They're still exploring the history of silent cinema and on Wednesday night, they'll be pairing Eisenstein's classic Battleship Potemkin (1925) with Bunuel and Dali's avant-garde short Un Chien Andalou (1929).
Movies We've Seen
Bad Words - Jason Bateman just screened this raunchy comedy during SXSW and he came to town for a full press blitz. It's his feature-length directorial debut and he also stars as a grown man who utilizes a loophole to compete in regional spelling bees against kids. In Marcie's review, she notes that while she enjoyed the film, it blurs "the lines between comedy for laughs vs. comedy for shock value." (Regal Gateway, Violet Crown Cinema)
Cheap Thrills (pictured above) - Speaking of shock value, the latest release from Drafthouse Films is a black comedy with healthy heapings of gore and violence. Pat Healy (Compliance) stars as a desperate family man on the verge of being evicted who gets caught up in an escalating batch of dares. They start out innocent enough, but how far will he go for the money he needs? Ethan Embry (Can't Hardly Wait) and David Koechner (Anchorman 2) also star in the film which Alamo owner Tim League is incredibly passionate about. In this week's Drafthouse newsletter, he says "If you see the movie this weekend and don't like it, I will refund your purchase out of my own pocket, buy you a beer and let you slap me in the face as hard as you want. There is no risk!" Mike caught the movie for us at SXSW last year and called it "a disturbing and exhilarating experience" that ranked as one of the most intense movies he's ever watched. Sounds like a can't-miss experience. (Alamo Slaughter Lane, also available on VOD)
Divergent - Following in the footsteps of The Hunger Games, the first installment of Veronica Roth's young adult bestselling trilogy hits the big screen this weekend. Shailene Woodley and Miles Teller from The Spectacular Now star alongside Kate Winslet in this dystopian thriller. Read Mike's review for more details. (wide)
Tim's Vermeer - Teller (the silent half of illusionist duo Penn & Teller) directs this acclaimed documentary about Texas-based inventor Tim Jenison and his compulsive attempt to recreate one of the photorealistic masterworks of Dutch painter Johannes Vermeer. My review -- look for it Saturday -- calls the movie "tremendously compelling, even for somebody like myself who isn't particularly familar with art history." Penn & Teller will be in attendance for a Q&A after today's 4:45 p.m. matinee screening of the film at the Violet Crown. They're on tour and in town for a sold out performance at the Paramount later this evening. (Regal Arbor, Violet Crown)
Also Opening In Austin
Muppets Most Wanted - If the press screening for this one had not been during SXSW, I'm sure our writing staff would have been fighting over who was going to get to cover it. I thouroughly enjoyed the 2011 big screen return of the Muppets and director James Bobin returns here for a sequel that teams up Ricky Gervais, Ty Burrell from Modern Family and Tina Fey with Kermit and the gang. This time around, the Muppets get caught up in a jewel heist while touring Europe. (wide)