SXSW 2014: 'Wilderness of James' and 'Other Months'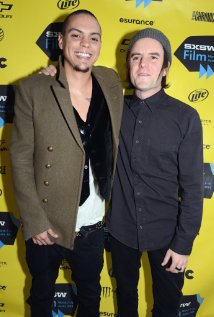 Tired of the downtown scene after a weekend of expensive parking, crowds, and shuttle buses, I spent a day at the Alamo Drafthouse Village SXSatellite location. The satellite theaters have been a godsend for their convenience as well as the larger number of films the SXSW programmers can select because of them.
We at Slackerwood only wish the Village and Slaughter satellite locations screened films for the entire festival, instead of just through Thursday. (The Marchesa screened through Saturday, thankfully.)
The Wilderness of James
My first selection was a beautiful exploration of the teen psyche by first-time director Michael Johnson. The Wilderness of James stars Kodi Smit-McPhee (Let Me In) as James Charm, a young man obsessed with death. Living alone with his mother (Virginia Madsen) and bullied by the neighbor kids, he spends his time sketching dead animals and visiting his therapist (Danny DeVito, in one of the warmest roles he's ever taken). When he encounters and befriends Harmon (Evan Ross) on a late-night train ride, he is introduced to a new social world and begins to come out of his shell and conquer his emotional demons as he falls in love with Val (Isabelle Fuhrman).
Johnson's script is meditative, populated with likable and interesting characters, and intelligently written. His film is beautiful, and he treats his characters respectfully, writing believable dialogue in a story with a somewhat timeless quality. From the audience I felt a connection with the James character as the film brought back memories of adolescent fears and longings. As a thoughtful character study, The Wilderness of James is a pleasant experience.
Other Months
Unfortunately, sometimes when you think to yourself "This film looks like someone's thesis piece," the filmmaker immediately confirms your suspicion during the Q&A following the film. Filmed by another first-time writer/director Nick Singer over the course of four years that began in his senior year with friend Christopher Bonewitz starring, Other Months presents four slices of the life of young plumber Nash (Bonewitz) in a complete non-narrative. Each segment plays as if it were from a completely different film, as though Singer is learning his craft as he goes. Moments stretch into minutes in which nothing really happens. For interminable stretches no dialogue is spoken, and there is no action as the characters lie in bed together or go about their routines.
Watching this was an exercise in frustration as my head was not in the right space for it. Bonewitz is a charismatic actor who is given too little to do here. One of the segments, a quarter of the film, is shot from a single camera in Nash's one-room apartment, providing a fly-on-the-wall view as he cooks, sleeps, surfs the internet, masturbates, gets take-out (his only apparent human interaction for the entire month), shits, never leaving the apartment day or night. Singer's aim seems to be to bore the audience into the same feelings of ennui experienced by his character.