SXSW Review: The Infinite Man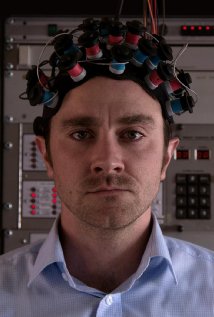 Time-travel movies can be so difficult to execute that few filmmakers attempt them. Fewer still can claim success. Of those, I've reserved the highest praise, citing as the only time-travel movie that "gets it right" by being internally self-consistent, playing by its own rules while still being entertaining and managing to surprise the audience, for Nacho Vigolondo's Time Crimes. Until now. Many might ask about Rian Johnson's hit Looper, which is a good film, I agree, but which in the end breaks the rules.
Like Time Crimes, The Infinite Man is a micro-budget sci-fi story with a cast of only three characters. They are Dean (Josh McConville), his girlfriend Lana (Hannah Marshall), and her ex Terry (Alex Dimitriades), who is obsessed with Lana and wants her back.
In addition to being a brilliant crackerjack scientist, Dean is a control freak who can't be satisfied with anything less than perfection. On the anniversary of their first, perfect date, Dean and Lana return to the same location as he attempts to recreate it in every detail. Unfortunately, there are too many variables out of his control, including the sudden appearance of Terry, intent on regaining the love of Lana. After the date falls apart, Dean spends a year creating a time machine and thus begins a loop returning to the fateful weekend as he seeks to put things right.
The ensuing encounters with himself, with Lana, and with Terry, shot from different locations and angles, play out hilariously as the truth of the story is slowly revealed not just to the audience, but to Dean himself. Writer/director Hugh Sullivan's clever script explores the unhealthier aspects of relationships such as self-doubt, co-dependence, obsessiveness, and controlling behaviors metaphorically through the actions of his characters.
Taken at face value, The Infinite Man is a smart, funny low-budget time travel story. The metaphorical love story Sullivan has woven through it, however, elevates his film, providing an element I found missing from Time Crimes, and thus it claims a place at the top of my list of favorite time-travel movies.
You can catch The Infinite Man one more time at SXSW today -- Saturday, March 15 at 2 pm at Alamo Drafthouse Ritz 1.