SXSW Review: The Dog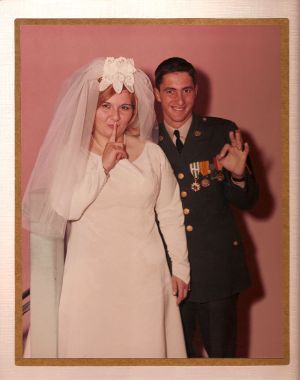 Drafthouse Films is building a strong slate of quality documentaries, and The Dog is a fine addition to that collection.
Filmmakers Allison Berg and Francois Keraudren, who brought their previous film Witches in Exile to SXSW in 2004, have completed an 11-year project to document the life of John Wojtowicz, aka "The Dog," who became famous in 1971 for robbing a Chase Manhattan bank in order to pay for gender reassignment surgery for his lover. The event served as inspiration for the 1975 Sidney Lumet film Dog Day Afternoon.
Beginning with his early years, The Dog covers a journey to Vietnam and a return to post-war Stonewall New York during the birth of the gay rights movement, revealing a fascinating character who refuses to play by any rules but his own. Wojtowicz is a force of nature, who describes himself as "an angel with horns," who does not drink, smoke, or gamble, reserving sex as his only vice.
Through Wojtowicz's eyes we see the Robin Hood story of the failed robbery attempt, the aftermath of his trial, his time in prison, and ultimate rejection by Liz Eden, his lover. Presented as a monster in the news media of the day and largely forgotten since, Wojtowicz presents a charismatic, likable figure in footage which covers his last years, and well before the end of the film, I found myself wishing I could meet this charming scoundrel.
The Dog is humorous, fascinating, and slightly tragic, especially in terms of the fallout for Wojtowicz's family. The loyalty of his mother as well as his former wives serves as evidence of his underlying goodness or of the cult of personality he would build around himself.
You can decide for yourself at the remaining screening tonight -- Thursday, March 13 at 9:30 pm at Alamo Village. If you miss it, The Dog was picked up by Drafthouse Films and is scheduled for an August 2014 release. I sat down with Berg and Keraudren for a few minutes after the film, so look for that conversation following the fest.