SXSW 2014 Preview: 24 Beats Per Second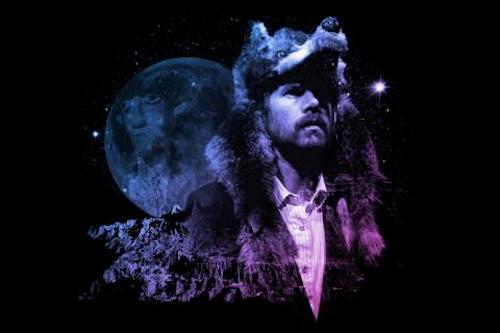 Each year, the programmers of the SXSW Film Festival deliver a fresh batch of documentaries and films that focus on music in the 24 Beats Per Second sidebar. With such a wide variety of bands and artists performing all over the city during the festival, it only makes sense that some of them would invade our darkened theaters too. We've taken a look at some of the most promising movies premiering this year to help you prioritize what you should add to your schedule.
American Interior (pictured above) -- Gruff Rhys, lead singer of Welsh rockers Super Furry Animals, went on a solo tour in 2012 retracing the steps of one of his relatives. Explorer John Evans left Wales in 1792 headed to America on what would be a seven year quest, searching for a lost tribe of Welsh-speaking Native Americans. Rhys followed Evans's path, playing music along the way and then eventually writing a book about what he learned. It was all captured by a documentary crew and the film makes its world premiere on Tuesday, March 11 at Alamo Drafthouse Ritz 1. It will also screen on Wednesday, March 12 at Stateside and on Friday, March 14 at Alamo Ritz 2.
Pulp -- One of my favorite bands of all times is chronicled in this new documentary from Florian Habicht. It not only focuses on the band's history but also their hometown of Sheffield, England. It features exclusive footage from the band's 2012 reunion show, which was their final live performance as a band. Lead singer Jarvis Cocker is going to be doing a DJ set at the Hype Hotel on Tuesday, March 11 (along with Pulp's bassist Steve Mackey, billed as Desperate Sound System) and is also giving a special "illustrated selection of his lyrics" and providing "useful tips for aspiring songsmiths" at a special talk at the Convention Center on Wednesday, March 12. The latter event is only for Music and Platinum Badges. The film's world premiere takes place at the Vimeo Theater on Sunday, March 9, and it will have an encore screening on Wednesday, March 12 at the Stateside.
Road To Austin -- Of particular interest to local attendees, this film tells the story of how Austin became the "Live Music Capital of the World." Starting in 1835 and taking us through to the present day, it features vintage photos and performance footage from over 40 artists, including 2007's Road To Austin concert. That legendary show featured performances and collaborations from the likes of Bonnie Raitt, Kris Kristofferson, Joe Ely and many, many more. The film has its world premiere on Thursday, March 13 at the Vimeo Theater.
Rubber Soul -- This narrative feature used transcripts and historical audio recordings to recreate two iconic interviews with John Lennon and Yoko Ono. The first one was for Rolling Stone in December 1970 and the second happened shortly before Lennon's death in September 1980 for Playboy while they were in the studio recording "Double Fantasy." The film's world premiere happens on Tuesday, March 11 at Stateside. It will also screen Wednesday, March 12 at the Rollins Theatre and on Thursday, March 13 at Alamo Village.
Take Me To The River -- If you were a fan of last year's crowdpleasing Muscle Shoals, you'll want to have this one on your radar. Director Martin Shore and Executive Producer Jerry Harrison of the Talking Heads examine the music of Memphis, culminating in a multi-generational collaboration on a new album. The film features Booker T, Terrence Howard, Snoop Dogg, Mavis Staples, Bobby "Blue" Bland, The North Mississippi All-Stars and many more. The film has its world premiere on Tuesday, March 11 at the Topfer Theatre and there will be a free performance on Saturday, March 15 at Butler Park with many of the participants of the film.
Our Vinyl Weighs A Ton (This Is Stones Throw Records) -- Vinyl enthusiasts and hip-hop fans will want to check out this doc about the acclaimed L.A.-based record label founded by Peanut Butter Wolf. The film features interviews with Kanye West, Questlove, Snoop Dogg, Common, Mike D and many more. It debuts on Friday, March 7 at Alamo Village and will also play at the Vimeo Theater on Thursday, March 13 and at Stateside on Saturday, March 15.