Austin at SXSW 2014: Riley Stearns, 'Faults'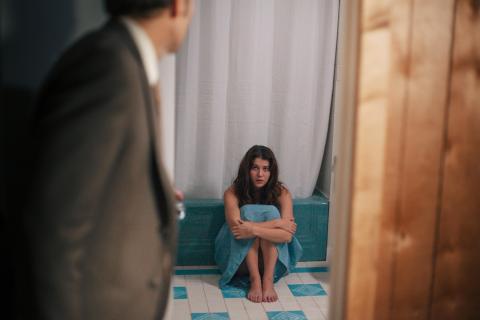 Director Riley Stearns now lives in L.A. but was raised in the Austin area (Pflugerville, if you're being picky). His short film The Cub premiered at Sundance last year (and screened locally at the Hill Country Film Festival), and his feature film debut, Faults, will premiere at SXSW this March. This drama, which Stearns also wrote, stars Mary Elizabeth Winstead (Scott Pilgrim vs. the World) as a young woman whose family hires deprogrammer Ansel (Leland Orser, Taken) to remove her from a cult.
The cast also includes Lance Reddick (from the recently-ended sci-fi series Fringe) and Jon Gries (Napoleon Dynamite) along with Slackerwood favorite and prolific character actress Beth Grant (here's a podcast interview she did with us a while ago).
Before SXSW starts Friday, Stearns paused to talk to us via email about his new movie, working with his wife, and filming in hotel rooms.
Slackerwood: Whereabouts did you film Faults? How long were you shooting?
Riley Stearns: We shot Faults in the Los Angeles area (Long Beach and San Pedro). It was nice being able to sleep in my own bed at night but there were a few nights I stayed in a hotel closer to set to get an hour or two of extra sleep.
Much of our film takes place in a motel room, and I found myself waking up in the middle of the night convinced I was sleeping in the middle of a take and the crew was in my hotel room watching. Luckily it was only an 18-day shoot so this didn't go on too long.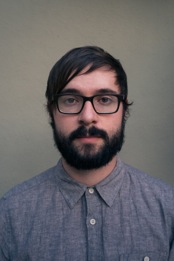 What spurred you to tell this story?
Stearns: I don't know if this is weird or not, but I've always been fascinated by cults. There are a lot of great films on the topic of cults and mind control but only a few from the perspective of the deprogrammer.
Not a lot of people know that kidnapping someone and de-brainwashing their mind was actually a thing. The practice was short-lived and not really all that legal, and the guys who did it often had no formal training or education in the field of psychology. All of this sort of informed the darkly comedic tone of the script and in turn the film.
You directed your wife in this movie. What was that like? Have you two worked together previously?
Stearns: My wife Mary Elizabeth Winstead plays "Claire" in the film. I'm not just saying this because she's my wife, but she's my favorite actor. Well, maybe Daniel Day-Lewis is my favorite actor, but she's a close second. We've done two shorts together and she helped produce my last one, The Cub.
The best part about working with her is that we have a secondhand between us. She knows exactly what I'm looking for and I know what she can bring to a scene. She'll always have a part in any film I do as long as she wants one.
Which directors or films inspire you?
Stearns: Everything Paul Thomas Anderson does. Punch-Drunk Love is my favorite film. The Coen brothers are masters of tone and Fargo is perfect. Yorgos Lanthimos' Dogtooth and Alps are recent films that have had a profound effect on me. Stanley Kubrick, Billy Wilder, Kelly Reichardt, Christian Mungiu, Andrea Arnold... The list goes on.
As a native Austinite, what are your thoughts on the changing face of our town?
Stearns: I love Austin. I grew up in Pflugerville and went to UT briefly before moving out to L.A. after not getting into the film program. Because I moved away from the city as a teenager I don't feel like I know Austin the way my family does.
One thing I do know is that when I say I'm from Austin people always say, "I love Austin!" And everyone I know wants to shoot a film there. So you guys must be doing something right!
Faults premieres Sunday evening, March 9 at the Stateside theatre, then plays Monday, March 10 at Alamo Drafthouse Slaughter; Wednesday, March 12 at Alamo Slaughter and Thursday, March 13 at Topfer Theatre at ZACH. [more screening info]
In the meantime, enjoy watching The Cub: