Submit Your Short to the AFS ShortCase at SXSW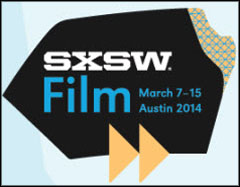 Austin Film Society (AFS) members who are filmmakers have the opportunity to submit their short films to screen during the SXSW Film Festival as part of ShortCase, this year's AFS Community Screening. ShortCase is a 70- to 90-minute special screening of locally connected short films.
To submit, you must be a current AFS Make-level member (or above) and either a producer, director or writer of the piece submitted -- one of the people most creatively responsible for the work. If you are not currently an AFS member at the Make level, you can join or upgrade here.
This will be my third year curating the ShortCase film series. This year's jury includes AFS Film Programmer Lars Nilsen and local AFS filmmaker Clay Liford, who produced the Sundance award-winning short Rat Pack Rat, which also screens in the SXSW regular programming.
We remind AFS filmmakers to take advantage of the wealth of member resources provided through AFS Artists Services, including the AFS Grant and Moviemaker Dialogues.
Highlights for this year's AFS ShortCase submission process:
Submit films using online screeners with private or password-protected links (either via Vimeo, Youtube or any other streaming service). If you set an expiration date for viewing, it should be available until at least March 15, 2014.
Your submission form must be submitted by Monday, February 17, at 6 pm CST -- be advised this is not a "postmark-by" date.
Short films must be no longer than 20 minutes, so we can open up the screening to more AFS filmmakers.
Entries are limited to one submission per membership, so send your best work -- no works-in-progress.
Films can be documentary, narrative, experimental, animation, music videos, etc. and should have been completed in the last 2-3 years (2012 to 2014). Older films can be submitted, but newer films receive preference. This will be a showcase for work that is not already playing at SXSW this year or that has not played in previous years.
Each film will go through two rounds of judging with the final choices selected by this year's jury. The judges are looking for a diverse selection of high quality work that represents a wide range of styles and genres. If your film is selected, we'll need a master copy of the film (ProRes444) and a high-quality production still ASAP(within 48 hours), so be prepared. We'll notify the selected filmmakers by March 1.
Last year, the screening sold out and dozens of people were turned away at the door, thanks to the wonderful assortment of short films. This year's screening date and location is still to be announced -- although obviously it will be during SXSW Film, from March 7-15 -- but I highly recommend you not miss this year's AFS ShortCase.
Thanks to the SXSW Film staff for providing an opportunity to get AFS filmmakers' work seen during one of North America's most-attended film gatherings. Thanks to my fellow Slackerwood contributors Jordan Gass-Poore' and Mike Saulters for volunteering for the first-round screening team, and a special thanks to AFS Marketing and Event Coordinator Austin Culp and Associate Artistic Director Holly Herrick for their support!