AFS Preview: Richard Linklater Programs 'Jewels in the Wasteland'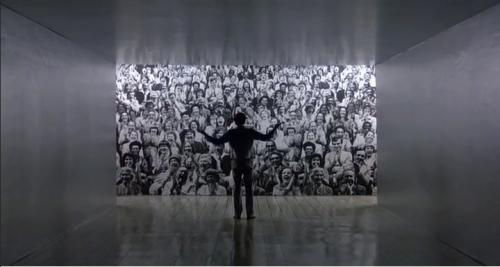 This week marks the beginning of a film event that will no doubt turn out to be of lasting importance to many Austin movie lovers and the local film scene in general. The city's own Richard Linklater (if you're reading Slackerwood he needs no introduction) will begin presenting a series of films from the early 80s that, for various reasons, impacted him both as an appreciator and creator of independent cinema.
"Jewels in the Wasteland: A Trip Through '80s Cinema with Richard Linklater" begins Wednesday and is set to continue through May. The first five films have been announced so far, and aside from the time they were released ('81, '82 or '83), they seem to have little in common. That's the best part. This isn't a series simply curated by Linklater; he'll actually be on hand after each screening and will sit down for a conversation with Austin Film Society Programmer Lars Nilsen to discuss the whys and hows of that night's selection.
"What makes this such a momentous series to me is that we all get to share the simple joy of talking about movies with Rick," Lars told me in a email.
Take a look at the initial lineup below and don't wait too long to get your tickets; if the Austin film community is paying attention, these screenings should all be well attended.
The King of Comedy -- Wednesday, 1/29 [tickets]
Directed by Martin Scorsese and starring Robert De Niro and Jerry Lewis, this showbiz story was initially rebuffed by many critics and audiences but over the years has gained more respect. A dark comedy and Scorsese's follow-up to Raging Bull, the film explores themes of fame and obsession and showcases the work of an influential director 20 years into his career.
Veronika Voss -- Wednesday, 2/5 [tickets]
Set in Germany in 1955 and directed by Rainer Werner Fassbinder, Veronika Voss tells the story of an aging film star held captive by a morphine dependence and a dishonest doctor. Filmed in black-and-white in the style of Hollywood classics like Sunset Boulevard, this is the second film in Fassbinder's "BRD Trilogy" and the last of his films released during his lifetime.
Valley Girl -- Wednesday, 2/12 [tickets]
Directed by Martha Coolidge, this romantic comedy is loosely based on Romeo and Juliet and marks the transition of Nicolas Coppola to Nicolas Cage. Focused on young people and made on a tiny budget (many cast and crew members worked for free and actors often wore their own clothes), perhaps Valley Girl helped inspire elements of Linklater's Slacker?
White Dog -- Wednesday, 2/19 [tickets]
Writer/director Samuel Fuller explores the sources and nuances of racism in this drama about a man who attempts to re-train a dog conditioned to attack black people. Not officially released in America until its 2008 Criterion DVD issue, White Dog has been praised by critics and endlessly discussed for its controversial themes.
Reds -- Wednesday, 2/26 [tickets]
Part love story, part political saga, Reds is directed and co-written by Warren Beatty. The big name cast includes Beatty, Diane Keaton and Jack Nicholson and the story follows a radical American journalist caught up in the Russian Revolution. This is the film Lars says he's the most excited about. "It's a great film and no one ever shows it on the big screen... It's very special to have the opportunity to see this one the way it is meant to be seen."
All Jewels in the Wasteland screenings mentioned here will be presented in 35mm and will start at 7:30 pm at the Marchesa. The next wave of the series will be announced in February.