Slamdance 2014: DIY Filmmaking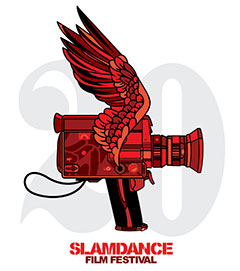 The 20th annual Slamdance Film Festival will run concurrently with the 2014 Sundance Film Festival -- January 17-23, 2014 in Park City, Utah. Last year I stumbled into Slamdance a couple of days before the fest wrapped up, but this year I've placed it at the the top of my "things to do in Park City when not at Sundance" above things like skiing, sleeping and eating.
The infectious and dynamic vibe throughout the sole venue of the Treasure Mountain Inn, in the historic Old Town portion of Park City, makes it a great place to enjoy the well-rounded programming and social events. As the only festival programmed by filmmakers, Slamdance's film slate this year features 93 selections from emerging independent talent all over the world.
In honor of its anniversary, Slamdance will host a special premiere of DIY, a short documentary directed and produced by Slamdance president and co-founder Peter Baxter along with Slamdance TV's Ben Hethcoat and Eric Ekman. This short film focuses on the historical development of the "do-it-yourself" independent film movement that has fueled the festival for two decades.
Slamdance alumni films will also be featured, including Bill Plympton's Cheatin' and Lise Raven's Kinderwald. Alumnus Christopher Nolan (Memento, The Dark Knight) will be honored with the inaugural Founder's Award. Nolan's first film, Following, which screened at Sundance in 1999, was shot with friends for a budget of $6,000.
In a press release, Nolan states, "I'm honored to be recognized by a Festival that gave me some of my first opportunities to connect with an audience. Slamdance continues to provide an important forum for emerging filmmakers and I'm proud to be part of their history."
A few films from new and emerging Texas filmmakers will be premiering at Slamdance this year, as well as a film from one of the stars of Magic Mike that was shot in Dallas, Texas.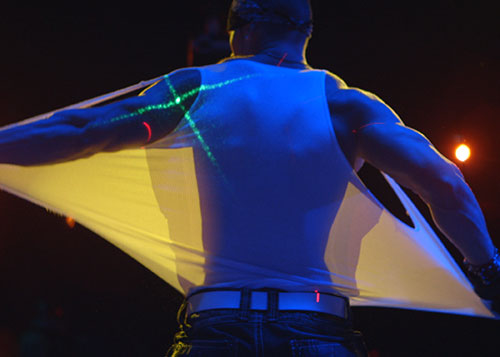 Fans of Magic Mike may be interested in checking out the world premiere of co-star Joe Manganiello's documentary, La Bare, which chronicles the sometimes tragic but always colorful history and legacy of the famous strip club in Dallas, Texas. The documentary features a series of thought-provoking interviews with the men who make their money onstage as male exotic dancers while fostering a sense of brotherhood. La Bare Dallas was the first full-time male dance club in the United States when it opened in 1978.
Another Texas-based documentary at this year's Slamdance is Little Hope Was Arson, which played at the Austin Film Festival in 2013 -- read Elizabeth's interview with director Theo Love. This doc relates the fiery destruction of several churches in East Texas, as told through the victims' and investigators' perspectives as well as the perpetrators.
Although not filmed here, another Texas-related film at Slamdance is the mockumentary The Republic of Rick. Former Dallasite and writer/director Mario Kyprianou has been obsessed with the account of Rick McLaren's failed Texas secession in 1997. He used that true tale as the basis of his comedy about one individual's attempt to lead a paranoid militia to gain independence for Texas.
Kyprianou definitely exhibits the DIY style of independent filmmaking with his decision to shoot on beta for this film. He stated in the film's press release that as a director, he can connect to the "modern-day Quixote" of his lead character, Rick Launer, especially in expressing his own struggles with independent filmmaking.
Watch the trailer for The Republic of Rick below:
In addition, Fantastic Fest's Next Wave award-winning director Oren Carmi will be screening his thriller Goldberg and Eisenberg, which portrays the bizarre encounters between a lonely computer programmer and a thug in Tel Aviv.
On Tuesday, January 21, writer/director Matt Johnson of 2013's Slamdance Grand Jury award-winning The Dirties will be participating in a "Fireside Chat" entitled "The Beauty and the Beast of Guerrilla Filmmaking" with entertainment lawyer and independent film advocate David Pierce. Discussion about how independent filmmakers can avoid legal ramifications in guerilla filmmaking will include what new legal resources are available to support the guerilla filmmaking vision.
Former San Antonio resident Alejandro Pena received a grant for the Austin Film Society to attend this year's Slamdance in support of the screening of his experimental short R/B/G. The short, which portrays the negative effects of television, was shot entirely in San Antonio when Pena was 19 years old, with the help of the Say Sí nonprofit multidisciplinary arts student program.