Holiday Favorites 2013: AFF's Erin Hallagan and 'The Man Who Came To Dinner'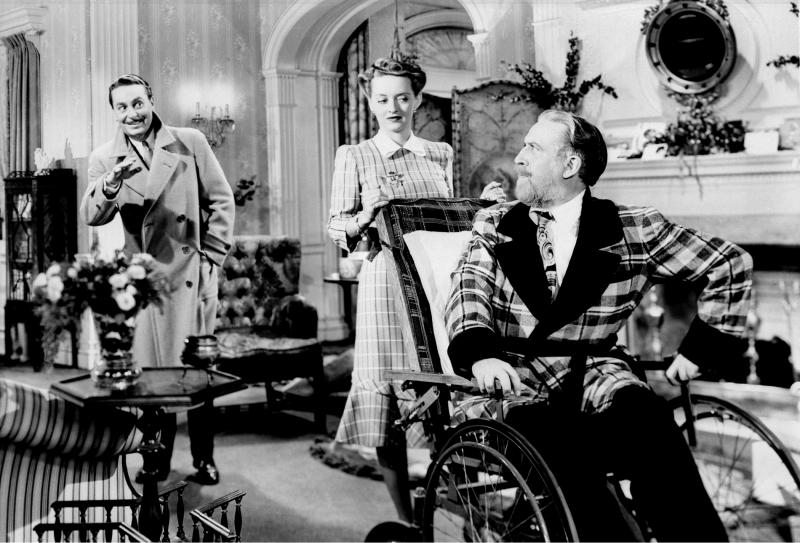 Welcome to Holiday Favorites, a series in which Slackerwood contributors and our friends talk about the movies we watch during the holiday season, holiday-related or otherwise.
I'm always one for off-the-wall, non-traditional holiday films. And yet, I can't help but adore those old, classic Hollywood films that are also off the Christmas film radar. Austin Film Festival Conference Director Erin Hallagan shares one of these cinema greats with us.
Although Erin spends her time immersed in creating a stellar conference and guest speaker lineup (both year-round and in October), she also has a great appreciation for the theater. And with her extensive background in theatre arts, it's easy to see why her pick is one for both stage and screen fans alike. Here's what she had to say:
"You know, Sheridan, you have one great advantage over everyone else in the world. You've never had to meet Sheridan Whiteside."
Such is the sharp wit of The Man Who Came To Dinner -- a stage play adaptation from 1942 that follows Sheridan Whiteside (Monty Woolley), a high-society radio host and author, who finds himself on house arrest after slipping on the icy steps and breaking his hip at an Ohio family's residence. Originally invited over for dinner at the home of some of his adoring fans during his Christmas season traveling lecture, Sheridan is confined to a wheelchair and takes over the house as if his own. An Ebenezer-Scrooge-meets-Groucho-Marx type character, he is demanding and deviously delightful all at once, assuming the role of the puppeteer, controlling the lives around him.
His life is further disrupted by the unexpected romance that ignites between his indispensible secretary, Maggie Cutler (Bette Davis) and local journalist/aspiring playwright, Bert Jefferson (Richard Travis). Unwilling to sacrifice his employee in the name of love, he plots to break things up by planting a quite beautiful -- and equally conniving -- actress as bait for Maggie's beau. The story unfolds to reveal a slew of schemes and, ultimately, a hidden layer of sentiment in Sheridan Whiteside that is exposed through his mischievous acts of goodwill.
Though the stage-to-screen translation is very theatrical in its choreography, the quality of writing is stupendous. Full of savage dialogue, cunning spitfire retorts, and performances that don't miss a beat, the joyful chaos spirals forward at a dizzying speed that mimics that of the holiday season. Perhaps not a quintessential holiday film packed with hot cocoa and Christmas cheer, The Man Who Came To Dinner evokes nostalgia for a simpler time and temporarily lifts you out of reality to revel in the glitz and absurdity of this sweet (and sour) screwball comedy.
The film does play unabashedly to the pop culture of its era, and while some references may be lost on modern audiences, the satire is ageless. As the eccentric ensemble tries to re-establish balance within a household of disorder, sarcasm often becomes their tool to express deeper truths -- a mechanism as prevalent as ever today. The commotion of the holiday reigns and all work to adjust, cope, and carry on to the best of their abilities.
Many Christmases come bearing gifts of mayhem, and often don't go according to plan as hoped. We all have our own version of an unwanted guest, an uncovered family secret, or a unexpected assortment of penguins in the living room, but in my opinion, as long as I can have a few good laughs along the way and, okay, make a sarcastic remark here and there -- I'll be all right.