Austin Polish Film Festival 2013: Polanski, Closed Circuit and The Girl from the Wardrobe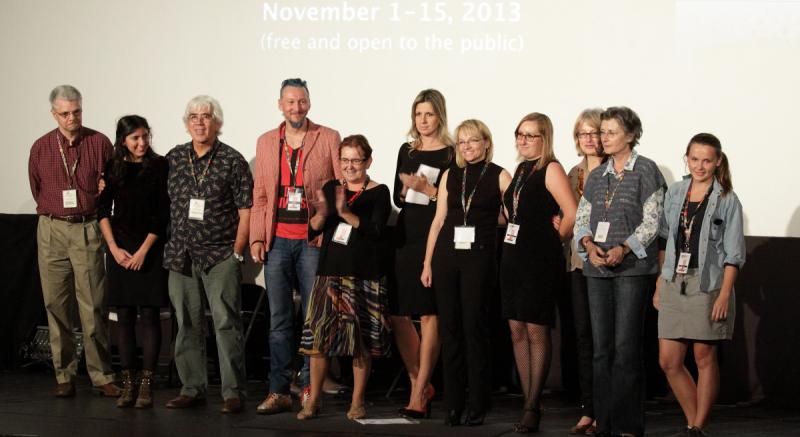 The final day of the Austin Polish Film Festival held, by far, the most intriguing of all the films screened that weekend; each one more different than the last, and each one mesmerizing and completely unforgettable.
Up first was Roman Polanski: A Film Memoir by film historian and documentarian Laurent Bouzereau. I must confess this was the film I was looking forward to all weekend, being after all a student of film, an admirer of Bouzereau and a fan of Polanski. The movie was shot during Polanski's time under house arrest in Switzerland following his entry into the country in 2009.
Shot as a conversation between Polanski and his long-time friend and collaborator Andrew Braunsberg, the famed director gave what is perhaps his most frank and candid interview ever. No subject was off-limits for Polanksi, including his experiences as a child during the invasion of Poland, the murder of his wife Sharon Tate and their unborn child, and the charges brought against him that still prevent him from ever returning to the United States.
I was amazed at the level of openness Polanski took with some of these subjects and how he was able to recount such vivid details as well as the psychological effects these past events had on him. There was a general overview of his film work as well; however, it was somewhat basic. Personally, I would have liked to have seen Bouzereau probe more into how Polanski's trials and tribulations bled into his work, as it surely did. Yet this is such an extraordinary portrait of one of the film world's most infamous and acclaimed directors.
It's always a joy for me to get lost in a true-life thriller, and The Closed Circuit was definitely a great vehicle with which to do that. Inspired by real events, The Closed Circuit told a story about three young entrepreneurs who are put through the legal ringer as a result of half-baked suspicions from the revenue office. From the word go, this was a gripping thriller that, unlike most genre pieces coming out of Hollywood, had no desire to play it safe at any turn.
No one, regardless of whether they were victim or villain, was ever given the short end of any stick when it came to character, motivation or a backstory. This might have seemed superfluous in other films, but it seemed to work here. I also really have to applaud the touches used when it came to showing the psychological effects these events had on the participants, which include one of the accused becoming mentally despondent and another of the accused's daughters no longer being able to speak as a result of her father's incarceration.
It was also interesting to me how well utilized the female characters were in The Closed Circuit. Most women in these films, with the exception of the occasional lady boss, tend to be relegated to the sidelines. It was certainly refreshing to see one wife pulling another wife out of her depression, then teaming up with a journalist to help uncover the conspiracy against her husband and his colleagues before befriending the wife of the main accuser against her husband. So many critics write about such films with a hint of tiredness due to the rehashing of various plot points these films take on. While this film doesn't abandon them altogether, it actually dares to go further ... and succeeds.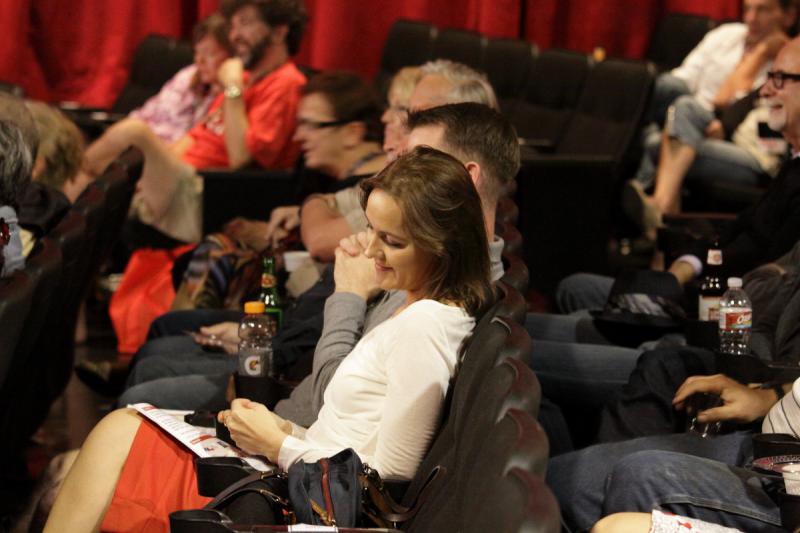 By the time the final film of the festival rolled around, I was tired and ready to call it a night, but was also sad that this was the last offering of what been a truly diverse festival. The Girl From the Wardrobe was a flawed yet magical film whose type simply doesn't exist anymore. Webmaster Jacek lives in an apartment building with his mentally-challenged brother Tomek, the only family he has left. His daily life consists of trying to make a living in his field while keeping an eye on Tomek, a process that is becoming more and more difficult until a reclusive neighbor named Magda agrees to help watch Tomek, leading to a very important friendship between the two.
This was truly a special film -- the kind of character piece that actors love and distributors fear. It was interesting to watch Jacek's continuous struggle with trying to live his own life while still being his brother's keeper. His frustration, guilt and love for Tomek all played out beautifully. What was really special to observe, however, was the relationship between Tomek and Magda, who had developed their own world together that was free from the judgmental reality which they both continuously had to endure in their own lives. I wish there had been more of a focus on Magda, since she seemed to remain too much of a mystery to me throughout, despite being arguably the most intriguing character in the film. The same can definitely be said for the surreal episodes she periodically experiences. That aside, The Girl From the Wardrobe has the kind of focus on humanity I tend to go for; damaged people encountering other damaged people and finding a connection.
When the Austin Polish Film Festival began that Friday night, I had hoped to gain true insight into what Polish life was like, or at least a strong impression. A few years ago, I watched a movie called Paris, Je t'aime composed entirely of short films, all of which take place in Paris and showcase the different aspects of the city and its people. On the way home after this festival, I was reminded of that film because in a way, I had experienced a version of it all over again. Each film shown at the festival was an education for me about the country. From the historical to the contemporary, the many sides of Poland and the many layers of its people were there to be explored, and they all contributed to paint a truly unique portrait of a land I knew close to nothing about, but now find a little more fascinating.
Frank Calvillo is an apprentice for the Austin Film Society.