AFF 2013: Audience Award Winners and Distribution Deals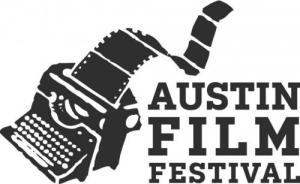 Austin Film Festival ended last week, but the news flashes aren't over yet. The 2013 Audience Award winners were announced Monday and include a few with Austin/Texas connections -- most notably All of Me, an Austin-based documentary, and Sombras de Azul, which was written and directed by Austin filmmaker Kelly Daniela Norris.
The Marquee Feature Award went to Tommy Oliver's family drama 1982, and the Narrative Feature pick Beside Still Waters was also a Jury Award winner. Directed and co-written by Chris Lowell, this ensemble piece explores heavy themes using humor and heart. Many Audience Award winners from past years have gone on to more widespread attention and acclaim, including Silver Linings Playbook, Spinning Plates and 2011's The Artist.
Take a look at the full list of 2013 awardees:
1982 -- Marquee Feature Audience Award, written and directed by Tommy Oliver.
Beside Still Waters -- Narrative Feature Audience Award, written by Chris Lowell and Mohit Narang and directed by Chris Lowell.
All of Me / The Live and Times of Doris Payne (tie) -- Documentary Feature Audience Award, directed by Alexandra Lescaze / Kirk Marcolina, Matthew Pond.
The Golden Scallop -- Comedy Vanguard Audience Award, written by Kevin Harrigan and directed by Joseph Laraja.
Blood Punch -- Dark Matters Audience Award, written by Eddie Guzelian and directed by Madellaine Paxson.
Sombras de Azul -- Texas Independents Audience Award, written and directed by Kelly Daniela Norris.
Speak Now -- Write/Rec Audience Award, written by Erin Cardillo and directed by Noah Harald.
Mr. Invisible -- Narrative Short Audience Award, written by Richard Sainsbury and directed by Greg Ash.
Cootie Contagion -- Narrative Student Short Audience Award, written and directed by Josh Smooha.
MIA -- Animated Short Audience Award, written by Wouter Bongaerts and Bert Vandecasteele, directed by Wouter Bongaerts.
The Guide -- Documentary Short Audience Award, directed by Jessica Yu.
Other notable news includes the fact that five AFF Films were purchased for distribution at this year's fest. Brightest Star (previously Light Years) went to Gravitas Ventures after premiering at AFF. Theatrical and VOD releases are planned for January 2014. According to AFF, Gravitas also picked up NSFW, Scrapper and Favor. Plano-based distributor Well Go USA acquired distribution rights to Cavemen, and plans to release it theatrically and on VOD on Feb. 7.
See the rest of our AFF coverage here -- and look for our reviews of All of Me and Sombras de Azul later this week. Remember that it's not too early to start thinking about next year. The dates for AFF 2014 will be Oct. 23-30.