AFF 2013 Dispatch: 'Revolution' in Line for Shorts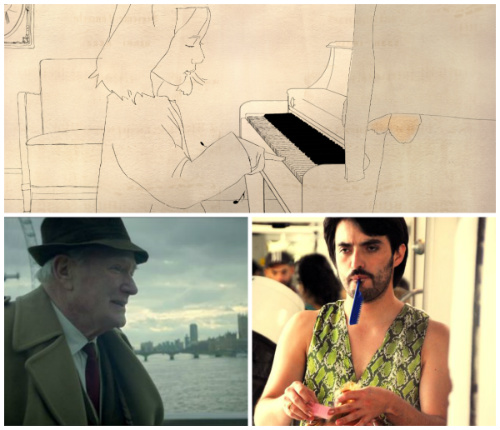 Saturday evening at Austin Film Festival, I ran into a friend from high school at The Hideout. As we stood in line talking with a college-age badgeholder about what we'd seen so far, we noticed some recognizable faces were basically cutting in line in front of us (with permission from AFF folks). Some cast members from NBC's Revolution wanted to check out the Shorts 4 program.
Among the actors I spotted were Giancarlo Esposito, Stephen Collins (7th Heaven) and Brenda Strong (who's on the new Dallas). Not a one of them refused a picture with a fan (as our new young friend was happy to discover). We got in, but I'm not sure all of the film passholders in line did. Indeed, two of the three shorts programs I attended that day were full to bursting. AFF might want to consider moving the shorts to a larger venue next year.
Some of the standout shorts I saw on Saturday:
Shorts 2 -- The Woman in the Dress, The Hustle, Anniversario, Mr. Invisible
Shorts 4 -- Grandma's Not a Toaster, Ouverture
Shorts 8 -- Restitution, The Landing
I might have gotten more out of Un Monde Meilleur (which played during Shorts 8) if there had been subtitles for the French film. As it was, I only understood about 1/10th of this film about a government employee whose life is ruined when the totalitarian regime he works for comes to an end (again, I think this is what happens in the short, but I don't speak much French at all).
Here's the trailer from Grandma's Not a Toaster:
[Stills in collage from Ouverture, Mr. Invisible, and Anniversario]