Cinema Touching Disability Film Fest Celebrates its Tenth Year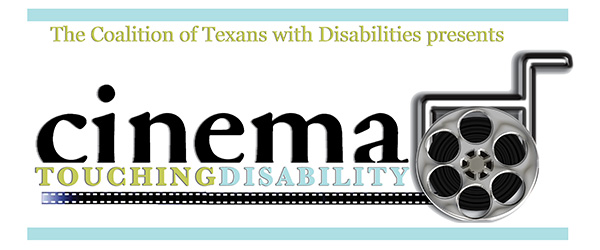 The Coalition of Texans with Disabilities (CTD) hosts its tenth annual Cinema Touching Disability Film Festival and Short Film Competition this November 1 and 2 at the Alamo Drafthouse Village.
The Cinema Touching Disability Film Festival was founded in 2004 by CTD staffer William Greer, with the goal to counter negative stereotypes about people with disabilities and to celebrate positive portrayals of disability culture. Since its inception, the festival has twice been awarded the Barbara Jordan Media Award for Special Contribution by an Organization.
Events from previous years have included a 2005 screening of What's Eating Gilbert Grape preceded by an interview with star Darlene Cates, an exclusive interview with Dr. Temple Grandin screened in conjunction with the 2009 feature Temple Grandin, and numerous other special guests.
You can buy tickets now for Friday, November 1 featuring the documentary Getting Up: The TEMPT ONE Story -- about graffiti artist Tempt One -- and for Saturday, November 2 featuring The Crash Reel -- a documentary about professional snowboarders. In addition to entry, the $10 tickets are vouchers you can redeem for $10 of food and drink from the Drafthouse menu. Both evening events also include short films from the competition and Q&As.