What's Streaming: Overcoming Fear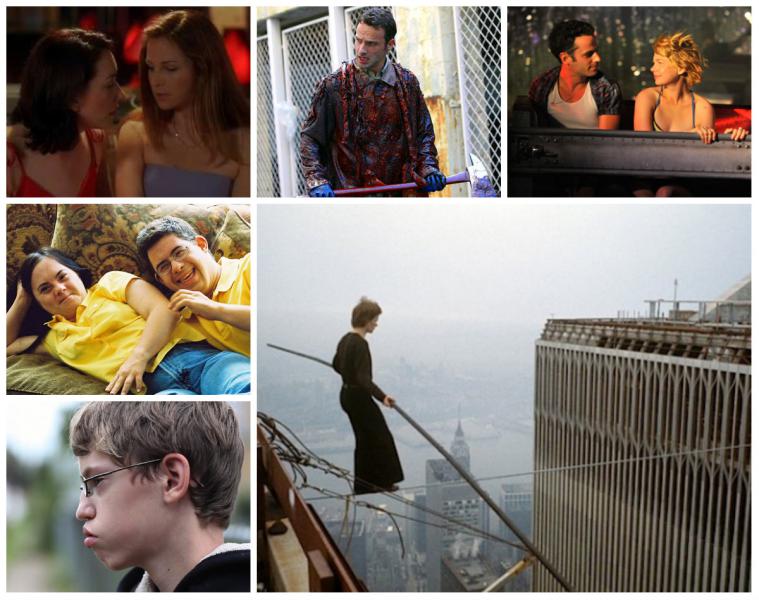 October has gained a reputation for being the scariest month of the year. Halloween is upon us, the air is getting colder, and we dance the line between autumn and winter. This is, understandably, also the time of year when all of the ghoulish and haunted films come off the shelves. Just like with classic Christmas movies, Halloween films also have their place in our hearts.
When you think of the horror films we've come to know over the years, you might first consider the scary elements: the monsters, the traps, the thought of yelling out "behind you!" every five minutes, etc. These themes jump out at us right away because they are usually very obvious. When I think of these films, I mostly think of the endings -- when the hero has survived the monster along with the fear that has been chasing him or her for about 90 minutes or so.
With that in mind, I've selected a few films that I think embody the theme we don't always think about in a scary movie: overcoming fear. I didn't choose any scary or Halloween themed films for this month, but I did select a few that I think show what it means to overcome a large or personal battle. We often celebrate the hero for the physical obstacles they have overcome, but not always the emotional ones.
I will certainly be revisiting some of my favorite Halloween classics this month, but give these films a shot for a change of pace. Enjoy!
FILM:
Take This Waltz -- This movie caught my eye because of the combination of Michelle Williams and Seth Rogen sharing the screen. The story follows Margot (Williams), a shy and quiet woman who falls for her neighbor (Luke Kirby). It seems like a nice little love story until we learn that Margot is in fact married to Lou (Rogen). Margot finds herself torn between staying in a less-than-successful marriage and taking a leap of faith with someone she barely knows. This gem from writer/director Sarah Polley explores the search for finding happiness and the effects it can have on other people's lives. Available on Netflix, Amazon Instant and iTunes
Kissing Jessica Stein -- I'm not going to lie: the main reason I checked this movie out is because Jon Hamm is in it (sadly, only for a scene). I was surprised to discover how much I liked this movie though, especially going in with no expectations. Jessica (Jennifer Westfeldt) is neurotic, uptight, and has incredibly bad luck with men. After a series of failed dating attempts, she is shocked to find herself drawn to a gregarious, intense woman named Helen (Heather Juergensen), and she begins a relationship that will ultimately change her perspective on life and love. Written by Westfeldt and Juergensen, this film stands out because of its open-minded exploration of relationships and how each one can shape us as a person. By the end of the film, I had a new view on love -- and had actually forgotten about Jon Hamm. Available on Netflix, Amazon Instant and iTunes
Man On Wire -- This is perhaps one of the few documentary films that has brought me to tears. This 2009 Academy Award winner for Best Documentary follows world-renowned tightrope walker Philippe Petit. Filmmaker James Marsh interviews Petit, who is known for his daring feats, and those who helped him pull off what is considered to be "the artistic crime of the century": his 1974 tightrope walk between the Twin Towers. Using archival footage and eyewitness accounts, we learn about the danger Petit and his team faced and how he ultimately achieved his biggest goal. This film is moving, inspiring, and sure to motivate you to do some daring things in your life, too. Even the trailer (below) might make you a bit misty-eyed. Available on Netflix, Amazon Instant and iTunes
Monica and David -- Every child knows the feeling of wanting to leave home in order to be independent and start a life of their own. Every parent knows that day will come, and prepares as best they can for the bittersweet departure. For some families though, the process of letting a child go isn't as simple as them just moving out of the house. For Monica and her family, the desire she has to get married and start her own life is a challenge: Monica has Down syndrome. Filmmaker Alexandra Codina follows her cousin Monica along with her husband David (who also has Down syndrome) as they celebrate marriage and begin the process of seeking independence together. We meet both of their families and watch as these two brave individuals walk the line between dependence and the desire to live on their own terms. This is a great documentary that will make you reflect on the everyday challenges we all face in life, no matter how big or small. Available on Netflix, Amazon Instant and iTunes
Bully -- I'm sure most of you have heard of this documentary, either due to its powerful message or the controversy it faced with originally being given an R-rating by the MPAA. Either way, you must add this to the top of your list. Austin Film Festival screened this in 2011 (under the title The Bully Project) and, even though I missed it, I could tell from all of the buzz around it that it was going to go places. Filmmaker Lee Hirsch follows several children in different states who are the victims of bullying, either due to their looks, sexuality, or simply for reasons unknown. It is a haunting and devastating look at what happens in schools and how children have taken their own lives because of the hurtful words of others. Perhaps what makes this movie stand out the most is that Hirsch brings actual footage to our attention, showing us the things that most kids won't talk about. Don wrote a review when it was released theatrically in 2012. This is a film that parents, children and everyone in between should see. Available on Netflix, Amazon Instant and iTunes
TELEVISION:
The Walking Dead -- Okay, I lied. I had to include something a bit scary for Halloween, so why not mention one of my favorite (and incredibly terrifying) shows? I'm usually not one for zombie stories, but the writing for this series is so stellar that the horror elements seem secondary to the story. The premise is simple: an unknown virus attacks the human race, causing humans to turn into the flesh-eating dead (i.e. the zombie apocalypse). From the beginning, we follow Rick Grimes (Andrew Lincoln) after he awakens from a coma, unaware of the disaster that has happened. He sets out to find his wife and son, encountering a mixed bag of characters and unique situations along the way. Tensions and danger run high, with each episode creating a new challenge for Rick and his posse. This is a great watch for the Halloween season. Creator Frank Darabont is no stranger to Austin, having received the Extraordinary Contribution to Film Award at the 2012 Austin Film Festival. Available on Netflix, Amazon Instant and for purchase on iTunes
[Photo Credit: The above images are stills from Take This Waltz, The Walking Dead, Kissing Jessica Stein, Monica and David, Bully and Man on Wire.]