Paramount's Traditional 'GWTW' Summer Closer Adds a Special Guest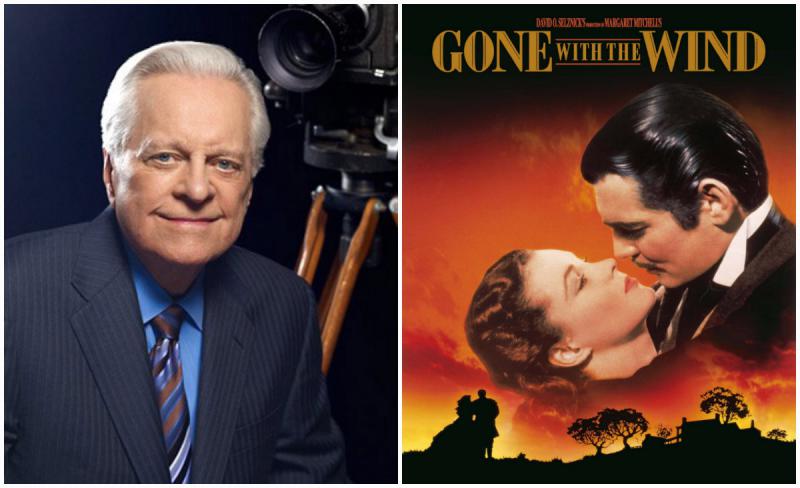 It is always a bittersweet occassion when the Paramount Theatre's Summer Classic Film Series comes to a close, if anything because it symbolizes that summer is over in Austin. Nonetheless, the theatre is closing the series properly with its traditional screening of the cinematic epic Gone With The Wind.
These past few months have brought in film critics and lovers alike, with presentations from Leonard Maltin (who kicked off the first Friday night screening of the series) and musical group Iron and Wine. So it should come as no surprise that the series will close with the screening, an in-depth discussion of the film, and a Q&A with Turner Classic Movies host/film historian Robert Osborne. Osborne has been the primetime host and anchor of TCM since it made its on-air debut in 1994. He is the official biographer of "Oscar" (which discusses the history of the Academy Awards), and hosts the annual TCM Classic Film Festival at the legendary Grauman's Chinese Theatre in Hollywood.
Paramount Film Programmer Stephen Jannise told me about his excitement of having Osborne here for this special event. "I think those of us who have really appreciated Osborne's introductory comments before TCM films over the years have always wished we could see more of him. On Friday, he'll have close to an hour to talk about Gone With The Wind, so we'll get a chance to hear him at length. I'm sure our audience will come with some really great questions; Osborne certainly has a wealth of experiences to talk about."
I asked Jannise what he expected the audience to get out of this, especially those who have never seen the 1939 movie.
"I think that with any significant classic, the best way to make sure those grand old films live up to their expectations is to see them in a grand old theatre like the Paramount. With this film specifically, everything about it -- the spectacular images, the classic film score -- is meant to be experienced on a magnificant scale."
Gone with the Wind will screen at the Paramount this Thursday, September 5, at 7 pm. The conversation with Mr. Osborne will take place the following evening. Ticket purchasers have the option of purchasing a ticket to the film for the usual $10, with a separate ticket to the Friday-night conversation at $25. However, the theatre is running a special discounted rate with the purchase of a Special Film Package for $30. This includes admission into both the film and the conversation with Mr. Osborne (and a heck of a deal, I might add).
Although the film screenings at the Paramount will scale down a bit after this, Jannise let me know that they will still have some screenings planned at the Stateside (right next door) as a part of their Stateside Independent series. And of course, they are already gearing up for their Holiday Classic Film Series, which will feature a few films that the theatre hasn't screened in quite some time. (I am sure I will now be checking the Paramount's website daily for some hints.) [Editor's note: Or check Slackerwood in another couple of weeks-- Elizabeth is working on a fall film preview that might include some hints about Paramount and Stateside programming.]
Thanks for yet another amazing Summer Classic Film Series, folks. We're all looking forward to more movies at the Paramount.