Movies This Week: August 30 - September 5, 2013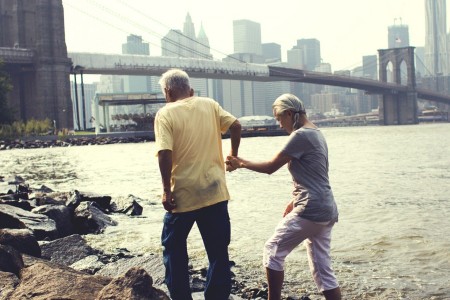 The Austin Film Society is wrapping up their "Films Of Johnnie To" series with his 2005 crime drama Election. It screens in 35mm tonight and Sunday afternoon at the Marchesa. They'll also be hosting former Alamo Drafthouse programmer Zack Carlson at the AFS Screening Room on Monday night for a rare VHS presentation of Blonde Death, a film directed by "the world's angriest gay man."
The Summer Classic Film Series at the Paramount has just about come to a close for another year. On Tuesday and Wednesday evening you can see two of my favorite Woody Allen films, The Purple Rose Of Cairo and Radio Days, presented in 35mm. On Thursday night, Gone With The Wind is the last official film of the series (although TCM's Robert Osbourne will be stopping by next Friday for a presentation and Q&A about the film as the last event of the summer). Hopefully you've seen some of your favorite films on the big screen this summer and taken a chance on a few movies you'd never seen before as well.
As always, there are some really diverse and interesting things playing at the Alamo Ritz. First up, there's a free Kid's Club screening of Disney's classic Bedknobs & Brooksticks on Saturday afternoon. Sunday provides us with another 16mm installment of Sprocket Society, Shirley Clarke's previously banned 1962 drama about heroin junkies called The Connection and, if you need something a little lighter, Rodney Dangerfield starring in Back To School.
Music Monday at Ritz has the Austin premiere of Peaches Does Herself, just in time to celebrate Austin Pride, while gay icon Joan Crawford closes out the "She Died With Her Boots On" Western series with Johnny Guitar on Wednesday. I had the pleasuring of seeing that in a beautiful print at the Paramount two summers ago and it's one you won't want to miss.
As we head into a holiday weekend, there aren't as many big releases hitting area theaters. This could provide you with an ideal chance to catch up on recent movies that you might have missed or to take a chance on some of the aforementioned specialty screenings.
Movies We've Seen
Cutie and the Boxer -- Zachary Heinzerling's documentary premiered at Sundance earlier this year and it's been a critical darling ever since. The film follows artist Ushio Shinhara and his wife of 40 years, Noriko. In Jette's review, she says "The documentary unobtrusively and effectively lets us see how passion -- for better or worse -- affects art." (Violet Crown Cinema)
The Grandmaster -- There has been a lot of controversy about the Weinsteins editing this martial-arts epic from Wong Kar-Wai. While fans of the genre will undoubtedly enjoy what is left on the screen, I felt that even in a truncated form, it just felt too long and drawn out. The movie expands to an aggressive 750 screens nationally today and I'll have a full review later this weekend. (Alamo Village, Cinemark Southpark Meadows, Regal Arbor)
I Declare War -- I really got a kick out of the latest acquisition from Drafthouse Films. While some viewers may flinch at the imagery of such young children playing with assault weapons, this is ultimately a very loving and clever reimagination of the war games so many of us played when we were kids. You can check out my full review here. (Alamo Slaughter Lane, Cable & Digital VOD)
Also Opening In Austin
Closed Circuit -- This British thriller has a terrific cast and is being released by Focus Features, which normally is pretty sharp when it comes to acquistions. Director John Crowley (Intermission, Boy A) seemingly has a lot going for him with this picture and yet the reviews are terribly mixed. Looks like a rental to me. (wide)
Getaway -- This is apparently not another remake of the old Steve McQueen movie, although maybe that would have made it better? As badly as I know you want to watch Ethan Hawke try to hold his own against noted thespian Selena Gomez, the movie's current 1% Rotten Tomatoes rating should probably be enough to keep all but the most brave amongst you away. (wide)
One Direction: This Is Us -- Believe it or not, Morgan "Super Size Me" Spurlock directed this 90-minute concert documentary about the superstar British pop group, available in either 2D or 3D options. If you're reading Slackerwood, you're probably not the target audience for this movie, but considering this movie's Rotten Tomatoes rating is 68% higher than Getaway, I suspect it'll be a lot of fun for fans. (wide)