AFS Essential Cinema Brings Back the Banned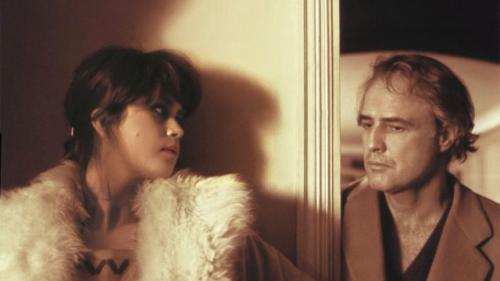 If you're interested in seeking out cinema known for stirring up controversy over the years, set aside your upcoming Thursday nights to attend the next Austin Film Society Essential Cinema Series. "A Darkened Screen: Films That Were Banned" will feature six films that, for various reasons and subject matter, aroused disapproval from authorities and were not allowed to reach regular theater audiences.
AFS Director of Programming Chale Nafus offers this explanation: "The basis for the series is not just films that have shocked. Rather, they are films that have been banned in various countries for political, religious, social or sexual reasons."
Nafus and AFS programmer Lars Nilsen searched through available titles of once-banned films (censorship can't be enforced forever, after all) to put together a series presenting distinct moments in history spanning different styles, aesthetics, and world views. As Nafus says in his introduction, "We are happy with the six selections we have made, since they exemplify the variety of reasons films might receive the official stamp of 'disapproval.'"
Here's the schedule and ticket information:
Salt of the Earth (1954) -- Thursday 9/5 [tickets]
This story of Mexican-American mine workers in New Mexico who go on strike in the 1950s unromantically tackled political, social, racial and gender issues to the extent that, after just a few screenings, it was condemned by the U.S. House of Representatives, investigated by the FBI and boycotted by the American Legion. Banned for a decade, Salt of the Earth resurfaced during civil rights clashes in the '60s and was eventually accepted into the Library of Congress National Film Registry. Co-presented by Cine Las Americas, this important American artifact from a period plagued by tension and inequality makes a strong beginning to this series.
Ivan The Terrible, Parts 1 & 2 (1944, 1958) -- Thursday 9/12 [tickets]
Written, produced and directed by Sergei Eisenstein, these companion pieces about Ivan "Czar of all the Russians" mirror Stalin's attempts to control his own Soviet empire. Planned as a trilogy, the first installation echoed the climate of the day and was adored by the Russian dictator, who honored it with "The Stalin Prize." Eisenstein strayed from the traditional heroic leader narrative in the second film, instead depicting Ivan as a bloodthirsty leader operating a reign of terror. Though the film is considered a cinematic achievement, it was not widely seen due to the regime's displeasure, and footage from the third part to the series was confiscated and reportedly destroyed.
Last Tango in Paris (1972) -- Thursday 9/19 [tickets]
Banned for years in Italy, the home of the film's director Bernardo Bertolucci, Last Tango in Paris is known for its beautiful cinematography as well its explicit and degrading sex scenes. The film's X rating (now NC-17) meant that few theaters could show it in the rest of the world; however, it did go on to receive major awards attention, including Academy Award nominations for lead actor Marlon Brando and director Bertolucci. Depicting the relationship between a tortured American widower and a young French woman, many consider this haunting film to be a challenging masterpiece.
Baby Doll (1956) -- Thursday 9/26 [tickets]
Directed by Elia Kazan and written by Tennessee Williams, Baby Doll tells the story of two Mississippi cotton gin rivals and the virginal young woman caught between them. Sensual elements of the plot ruffled some feathers over at the National Legion of Decency and inspired them to promote a ban against the film; however, it still performed well at the box office and earned a few awards, including a Best Director Golden Globe for Kazan.
The Driller Killer (1979) -- Thursday 10/3 [tickets]
A brief synopsis of Abel Ferrara's The Driller Killer explains why it was troubling to conservative viewers' delicate sensibilities: A struggling artist starts to go crazy due to debt and the responsibility of caring for his "two female roommates" and then begins to channel his angst into attacking homeless people with power drills. The making of this violent movie led to the passage of the British Video Recordings Act of 1984, which banned a group of films illustratively labeled "video nasties." Lars chose this film, and I'm sure he'll be happy to tell us more about its sordid origins in October.
All screenings take place at 7:30 at the Marchesa (which is probably starting to feel like home to many of you now). Read more about this AFS Essential Cinema series here.