AFF Screens Texas Shorts on Wednesday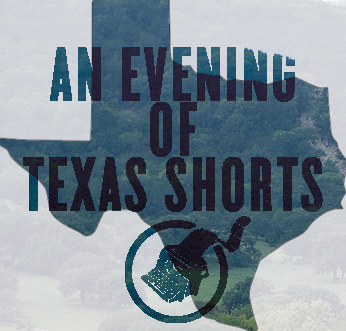 The Austin Film Festival has compiled a slate of short films for "An Evening of Texas Shorts" as part of their 20th anniversary celebration. This Wednesday evening at the Texas Spirit Theatre of the Bob Bullock State History Museum, 11 shorts with Texas ties from past AFFs will be shown (tickets are $5, free for AFF members).
In the program:
Some Analog Lines (2006), David Lowery
An essay film about technology. Lowery's buzzworthy feature Ain't Them Bodies Saints comes out later in August.
The Significant Other (1994), Tassos Rigopoulos
A single woman's friends bug her about finding a guy. Filmed at an Amy's Ice Creams (it looks like it's the original Guadalupe location) in 1993 and shot on 16mm.
Oh My God (2004), John Bryant
Looks like this one is a very dark comedy. Jette says, "I had to watch it peeking between my fingers over my eyes, but it was hilarious." The short also screened at Sundance Film Festival. Bryant is currently running a crowdfunding campaign for another dark comic short, John 3:16.
Pigeon: Impossible (2009), Lucas Martell
Animated short about a special agent troubled by a pigeon in his suitcase. Martell is now working on a new short film, The OceanMaker. Watch Pigeon Impossible below:

Pillowfight (2001), Scott Rice
A man's sleep is interrupted by his partner's nocturnal habits. Rice has also shot bumper shorts for AFF (Script Cops), and has a story credit on Pigeon Impossible.
Fit (1994), Athina Rachel Tsangari
Tsangari recently served as a producer for Before Midnight, as well as Dogtooth and Lovers of Hate. She worked on sound for The Significant Other, and Tassos Rigopoulos did sound for this short ... and Lizzy Curry Martinez stars in both.
Po Mo Knock Knock (1998), Greg Pak
A short of post-modernist knock-knock jokes.
Bust (1999), Amy Talkington
A newly blossoming teen attempts to sneak into her home through the doggy door but faces complications. Talkington also wrote/directed the feature The Night of the White Pants, which played AFF in 2006.
I Veli di Kulala (2003), Andrew Logan
Animated film based on a short story by Stefano Benni. Logan most recently produced David Fabelo's short Do Over, which played AFF 2012. Watch I Veli di Kulala below:
True Believer (2008), Will Dotter
A short about searching for Bigfoot.
Make a Wish (2008), David Ward
A comedy wherein a sick kid gets to meet his baseball hero. Ward, the producers and some of the crew on this short are now working on the feature Intramural, directed by Andrew Disney (whose feature Searching for Sonny played AFf in 2011), currently running a crowdfunding campaign.