Mondo's Most Evil Show Yet: A Rogue's Gallery

Mondo, the collectible art division of Alamo Drafthouse Cinema, will celebrate cinematic villains and monsters for its next gallery show, "A Rogue's Gallery," which runs from August 23 through September 14 here in Austin. The exhibit will include both prints and original works of art from popular Mondo artist Jason Edmiston. The show will feature stunning new work that celebrates all things evil from films like Ghostbusters, Robocop, They Live, The Terminator and many more.
The opening will take place Friday, August 23 from 7 to 10 pm with regular hours to follow for the show's duration. The Mondo Gallery is located at 4115 Guadalupe.
Check out some preview images and details from the artist after the jump (and find out who those evil eyes in the teaser image above belong to).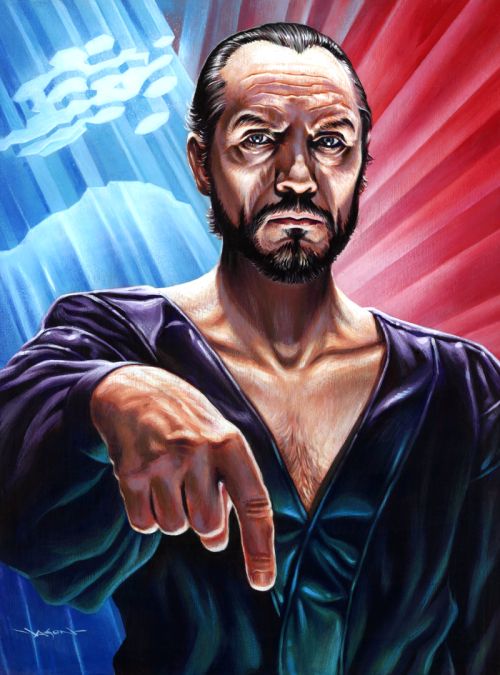 "I am proud to announce that Mondo Gallery is hosting my first ever solo art exhibition," Edmiston said in a press release about the gallery opening. "Mondo has built a name for itself on popular culture, and movie related art, and employs some of the finest art directors I have ever worked with. They have always allowed me to express my true creative self, with constructive, and inspiring guidance to expand my artistic voice."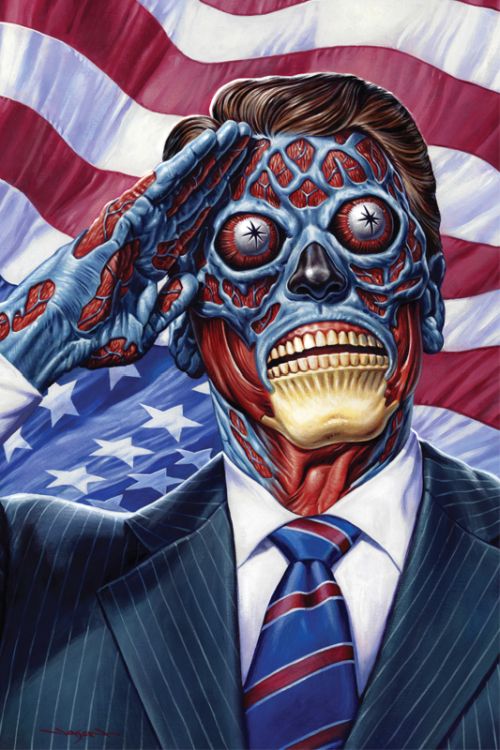 "We couldn't be bigger fans of Jason's at Mondo. Personally, I have several of his originals and think he is one of the most talented and exciting artists working today. I can't imagine what it's going to be like opening night to be surrounded by such a visual overload," said Mondo's CEO/Creative Director Justin Ishmael.
Mondo will also be releasing a special poster featuring ED-209 from Robocop that will be utilized by NECA as the basis for their toy packaging of the highly anticipated ED-209 deluxe boxed figure, on shelves this October.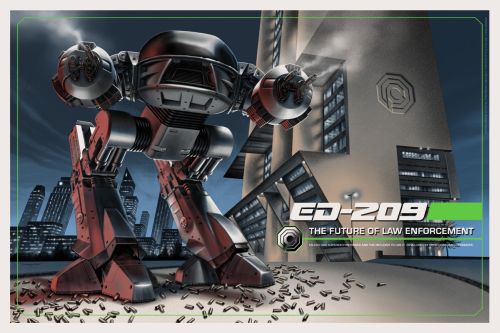 This show follows a successful second-year Mondo presence at San Diego Comic Con where poster sales accompanied artist signings of exclusive art and a gallery show featuring a number of new Mondo artists' takes on the popular cartoon shows Adventure Time and The Regular Show which included both prints and original works. A number of those are still available at the Mondo Gallery. Check out our Flickr stream for photos from the previous gallery show.