In The Works: Local Craft Beer and Cycling Film '1400 Miles'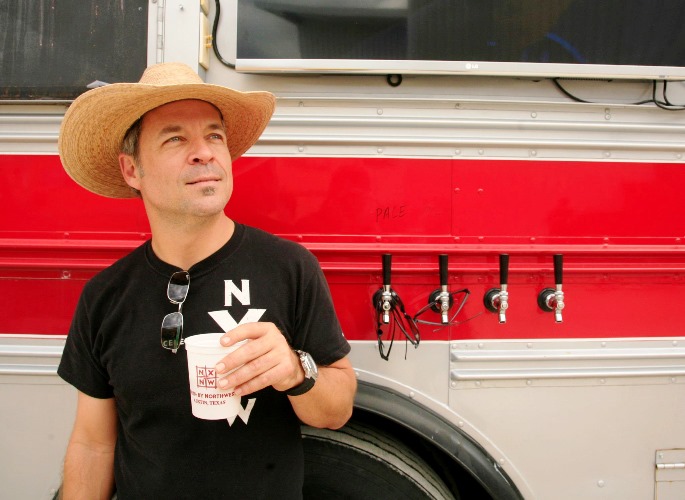 Successful documentaries often spring from life's most dramatic events, and one that weaves together personal growth, craft beer and cycling sounds compelling in an especially Austin-centric way. Production begins next month on 1400 Miles, a locally-based project with life-affirming aspirations, and we thought we'd give you a little preview. Full disclosure: senior Slackerwood contributor Debbie Cerda is a producer for this feature-length documentary -- a fact we're happy to share.
Made by the team behind Crafting a Nation (executive producer Courtney Cobb, director Thomas Kolicko), 1400 Miles will follow North by Northwest brewery owner and founder Davis Tucker (pictured above) as he undertakes a 14-day, 1400-mile bike ride to raise awareness for prostate cancer. Traveling with several other "craft beer pioneers" and inspired by NXNW brewmaster Don Thompson's recovery from the disease, Tucker will bike his way from Austin to Denver beginning in mid-September and end up at the Great American Beer Festival in October.
"The challenge of 1400 miles in 14 days is more than a bit daunting and I'm sure there will be tough moments. But if we can raise awareness and education about prostate cancer just a bit, how many lives can we save?" asks Tucker.
Along the way, seven Pints for Prostate fundraisers in various cities will be documented as well, helping to highlight the true message of the film: Men should be aware of their health and undergo regular cancer screenings because early detection is vitally important.
"I'm very excited to take my passion and film to another level, for a once-in-a-lifetime experience with a great team of filmmakers and the inspirational craft beer vanguard Davis Tucker," Debbie told me. We can't wait to see 1400 Miles as a finished film, and will keep you updated on its progress.