Movies This Week: August 2-8, 2013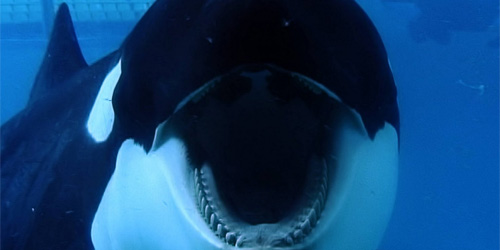 This is one of those weekends where I've been actively creating an evolving list for myself to try and figure out how many movies I can realisically fit in over the next few days. While not much is happening in terms of new releases, there is a true embarrasment of riches when it comes to local classic film screenings.
Do you want to see A Clockwork Orange in 35mm at the Alamo Ritz on Saturday? Maybe you'd prefer a Keith Coogan double feature at the Ritz with Adventures In Babysitting and Don't Tell Mom The Babysitter's Dead tomorrow evening? How about catching Back To The Future and The Karate Kid in 35mm at the Paramount on Sunday? Those picks alone would fill up your weekend, but then you could try to squeeze in a double feature of digitally restored titles from the new Shintoho Mindwarp series followed by a 35mm screening of Trainspotting at the Ritz. After all of that, I really hope that you got paid this week, because you have a lot of tickets to buy over the next 72 hours alone.
Looking ahead to mid-week, you're not going to get a break. The Paramount begins an amazing lineup of World Cinema Classics that begins on Tuesday with double features of 8 1/2 and Nights At Cabiria followed by Le Petit Soldat and Max And The Junkmen. Also on Tuesday night, there's a CineBrew event at the Violet Crown. They'll be screening David Lowery's 2009 SXSW favorite St. Nick with Lowery in attendance along with producers James Johnston and Adam Donaghey, and cinematographer Clay Liford. All attendees will be getting a pint of Amarillo Hefe and tastings of Pioneer Yellow Rose with their ticket purchase as well.
If that isn't enough for you, the Austin Film Society is hosting a sneak preview screening of The Spectacular Now on Thursday night at 8pm at The Marchesa. The film was a big hit at SXSW this year and is being released by A24, the upstart distributor behind Spring Breakers and The Bling Ring. Director James Ponsoldt will be in attendance for a Q&A after the film which doesn't open locally until August 16.
Horror fans will be pleased to know that Cockneys Vs. Zombies, which hits VOD today, is going to have a few special late night screenings at the Alamo Slaughter Lane over the next week. If you're feeling adventurous, two films from veteran filmakers that have earned incredibly mixed critical response are also premiering on VOD today: Paul Schrader's The Canyons and Brian De Palma's Passion (which is a remake of the French thriller Love Crime). FYI -- The Canyons will play twice next weekend at the Alamo Ritz, including a Friday night Q&A with Schrader.
Movies We've Seen
Blackfish -- This controversial documentary speaks out against the treatment of killer whales in captivity. The fact that Sea World had to hire a PR company to help them spin the film's bad press speaks volumes about its content. In his review, Don says that the film is "a captivating polemic, but skeptics will find it simplistic and see it as lousy journalism." Despite its flaws, the film's early success on the art-house circuit could make it a serious contender when we hit awards season late this year. (Regal Arbor, Violet Crown)
Note: Former SeaWorld trainer John Hargrove, who is featured in the film, will participate in a Q&A via Skype after the 7:30 pm screenings tonight and tomorrow night at the Violet Crown.
Other Movies Opening In Austin
2 Guns -- Icelandic director Baltasar Kormakur (101 Reykjavik, Contraband) serves up another action-packed thriller with Mark Wahlberg, who is joined here by Denzel Washington and Bill Paxton. Be warned, several of the reviews have referred to the violence as brutal. (wide)
The Attack -- This foreign drama explores the life of a Palestinian doctor working in Tel Aviv whose life is turned upside down when he discovers that his wife is a suicide bomber. In Arabic and Hebrew, with English subtitles. (Regal Arbor)
Smurfs 2 -- Neil Patrick Harris has kids to feed, y'all. (wide)