Alamo Spotlights Women in Westerns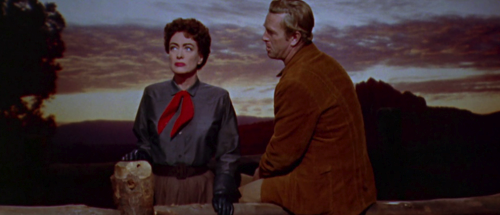 Alamo Drafthouse Ritz will showcase kick-ass women in Westerns in August, under the theme "She Died with Her Boots On: Women and the West." While my favorite female-led Western Cat Ballou didn't make the cut, the four films chosen look like a good blend of the slightly unusual, the bizarre and the more traditional, all featuring tough broads.
The movies will screen at Alamo Ritz at 7 pm on Wednesday nights:
Westward the Women (1951) -- Wednesday, August 14
Robert Taylor leads a large group of women from Chicago to meet their new husbands in California. The typical trail problems (rivers to cross, illness) beset them, along with other difficulties they must face as women (such as having a baby during the journey or being sexually assaulted).
Rancho Notorious (1952) -- Wednesday, August 21
Marlene Dietrich stars in this revenge melodrama from Fritz Lang. Here's the trailer:
McCabe & Mrs. Miller (1971) -- Wednesday, August 28
Robert Altman's "anti-Western" follows the dealings of gambler McCabe (Warren Beatty) and prostitute Constance Miller (Julie Christie) in the town of Presbyterian Church.
Johnny Guitar (1954) -- Wednesday, September 4
Joan Crawford stars in this cult classic as a saloon owner in Arizona, pestered by old boyfriends and reckoning with a group of locals, led by rival Emma Small (Mercedes McCambridge), who want her out.
And here's the trailer Alamo Drafthouse made for the series:
[Still from Johnny Guitar via The Art of Movie Stills]