Summer Films Antidote: August 2013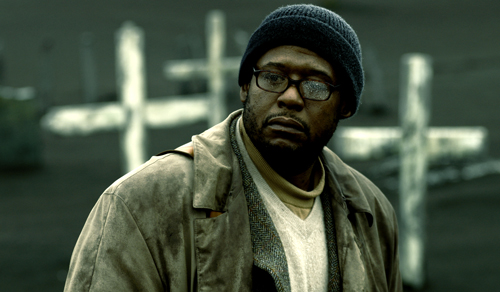 August is usually seen as the "dumping ground" month by some due to the fact that most of the bigger summer films have already come and gone. This month will see the studios release their latest inventory of titles and stars that, for whatever reason, didn't make the July cut yet still have late-summer hit potential. As usual however, there are always alternative choices to beat those August movie blues.
In theaters: 2 Guns (8/2)
One of the few star vehicles of the summer, 2 Guns sees Denzel Washington and Mark Wahlberg compete for screen time in this bullet-ridden crime caper about drugs and stolen money, which plays off of both stars' box-office personas.
Antidote: A Little Trip to Heaven (2005)
From 2 Guns director Baltasar Kormákur, A Little Trip to Heaven is the Icelandic filmmaker's little-seen English-language debut starring Forest Whitaker as an insurance investigator sent to a small town to explore the death a $1,000,000 policy holder and question his surviving sister, played by Julia Stiles. The film may have bypassed most theaters during its release, but it has certainly earned its place in the tradition of modern-day noir. The atmosphere is appropriately chilling, small details stand out in virtually every scene, and Kormákur's knack for carving out suspense never wavers. Most impressive of all are the three leads (which also includes Jeremy Renner as Stiles' husband); each one is morally corrupt and fatally flawed. While certain elements could have been tweaked (i.e. Forest Whitaker's Irish accent,) A Little Trip to Heaven is one of the more impressive American debuts from a director whose best is still to come.
In theaters: Percy Jackson: Sea of Monsters (8/7)
The first Percy Jackson was a surprise hit, making a star out of its young lead, Logan Lerman (The Way, Way Back), and launching a franchise where once again the teenage title character uses his secret powers to overthrow mythological creatures.
Antidote: My One and Only (2009)
Saddled with a limited release, My One and Only features Lerman as George, one of two brothers swept up by their bombshell mother (Renee Zellweger) after she decides to leave their cheating father (Kevin Bacon). Narrated by George (and seen mainly through his eyes,) My One and Only is truly a mix of genres including period piece, road movie, coming-of-age comedy and a revolt on 1950s tradition. Moreover, the film offers up two truly stand-out performances from Zellweger, who revels in one of her better latter-day roles, and from Lerman who, as George, equally matches his seasoned co-star with a quick wit and endearing charisma. Based on the real life of actor George Hamilton's mother, it's no secret determining the future of Lerman's young George. Yet, My One and Only is one of those rare times where it isn't really the ending that counts, but rather the journey.
In theaters: Kick-Ass 2 (8/16)
Although the first Kick-Ass angered certain critics, audiences who saw the film quickly devoured it and an instant cult classic was born. Kick-Ass 2 hopes to maintain the same quirky credibility by once again focusing on the titular superhero as he battles against new enemies.
Antidote: Stardust (2007)
Fantasy author Neil Gaiman's works have always been tricky properties for the big-screen, but Matthew Vaughn (director of Kick-Ass and producer of its sequel) proved it could be done with this story of a star in human form (Claire Danes) who falls from the sky and the various individuals tracking her down for reasons including love, power and eternal youth. Stardust not only successfully captures the essence of Gaiman's novel, it also manages to be a fairy tale for grown-ups thanks to its sharp dialogue, lavish production and sweeping score. Excellent turns from actors including Michelle Pfeiffer as the witch queen (hilariously poking fun at her glamorous image) can also be counted amongst Stardust's many virtues. Although a bona-fide hit overseas, Stardust suffered during its stateside release but remains a funny, fantastic escape for adults longing to recapture the magic that movies used to bring.
In theaters: One Direction: This Is Us (8/30)
Documentarian Morgan Spurlock has made his name by offering up inside looks into many different yet highly visible aspects of society. With his latest, Spurlock hopes to go beyond the veneer of One Direction's glossy boy-band persona and expose the true individuals behind the mega-popular hitmakers.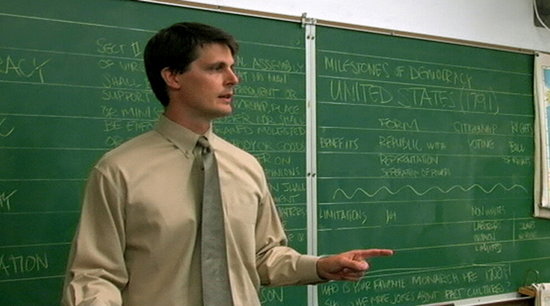 Antidote: Chalk (2006)
In the grand tradition of mockumentary features, Chalk follows a group of Texas educators as they each struggle with personal and professional ups and downs throughout a single school year. Produced by Spurlock and filmed here in Austin, Chalk is perhaps one of the best narratives dealing with education in quite some time. While the comedy is present throughout, Chalk at times feels like a tragi-comedic look at the educational system, the politics involved and the price paid on a spirit. Each educator is a perfect archetype for those found in any school and its virtually impossible not to relate to them on some level. The humor definitely lightens the mood, but Chalk is ultimately an instantly compelling tribute to those who devote their lives to educating youth and the sacrifices they make for them.
Frank Calvillo is an Austin Film Society intern.