Film on Tap: 'Crafting a Nation' Here in Texas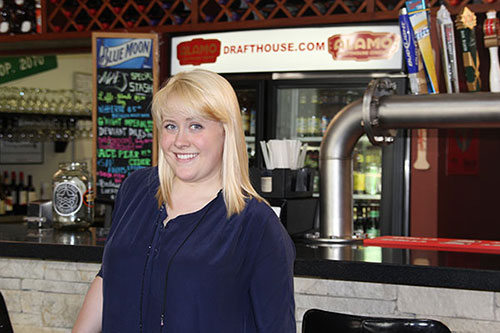 Film on Tap is a column about the many ways that beer (or sometimes booze) and cinema intersect in Austin.
Registration for breweries participating in the 2013 Great American Beer Festival held annually in Denver opened last week, and the 600-plus slots sold out in a record time of less than two hours. Despite the efforts of host organization Brewers Association to increase the number of participating breweries for this year's three-day event, over 300 breweries and brewpubs are currently on the waitlist. This overwhelming demand is indicative of the incredible growth of craft beer across the United States.
Two beer documentaries that capture this growth, featuring Central Texas craft breweries I covered in my January 2012 Film on Tap column, are finally screening in Austin. Chris Erlon hosted a cast and crew screening of his Brewed in Austin in June, and is in discussion about more screenings as part of the Alamo Drafthouse's "Meet the Brewers" special event series.
Alamo Drafthouse continues to support local craft brewers with the Austin premiere of beer documentary Crafting a Nation as the opening feature for this summer's Rolling Roadshow series at Jester King Craft Brewery on Thursday, July 18. This film features many craft beer-related individuals and businesses in Central Texas as well as across the nation that are part of the current American craft beer movement.
Tickets for the event include a drink voucher good for a sample of Jester King ale, and attendees can also purchase pints directly from the brewery taproom thanks to recent legislative changes. Featured brewers as well as Crafting a Nation producer Courtney Cobb -- pictured above at the San Antonio premiere -- will be part of a Q&A after the movie.
Be sure to bring a lawn chair or blanket as well as plenty of cash -- tasty food will be available for purchase from Stanley's Farmhouse Pizza, conveniently located next to the brewery. All attendees must be at least 21 years old, so don't forget your ID. Doors open at 7 pm, and the movie starts at sundown.
Following the Austin premiere, Cobb will travel to Houston for screenings at Alamo Drafthouse on Saturday afternoon and Sunday evening, July 20 and 21. Representatives from Texas' oldest craft brewery, Saint Arnold Brewing Company, will be present for the Saturday screening at 4 pm at Alamo Vintage Park. Representatives from No Label Brewing Co. in Katy will attend the Sunday screening at 6:30 pm at Alamo Mason Park.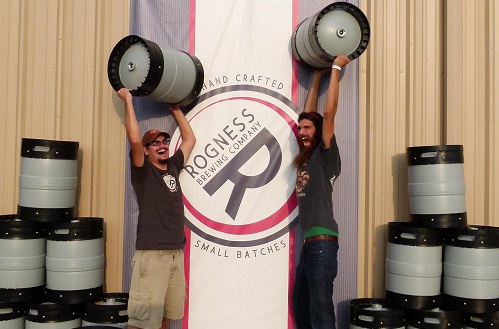 This Wednesday, July 17, Violet Crown Cinema offers the next installment of their CineBrew programming, which pairs retrospective films with regional craft beer tastings. The 2006 dramatic comedy The Guatemalan Handshake will be paired with a randallized version of Rogness Brewing Company's OST, an English-style porter -- the randall will be filled with Guatemalan coffee and coconut -- as well as a frozen drink of OST with Guatemalan horchata and espresso. The Guatemalan Handshake writer/director Todd Rohal -- who now lives in Austin -- will be in attendance for this special screening.
"You could say that craft beer and independent films pair perfectly together. They have both been created with small budgets but also with great passion," said Rogness PR Director Jon Airheart (pictured above on left) in a press release.
On August 6, 7:30 pm, CineBrew continues with with Dallas filmmaker David Lowery's award-winning sibling drama St. Nick, to be paired with the Icon Series Amarillo Hefe from Saint Arnold Brewing Company.
In the press release, Lowery stated, "I'm even more proud of St. Nick now than I was when we first made it. It is a small film, no doubt about it, but it was made to be seen on the big screen, I can't wait to bring it back to Austin." Lowery will be present for the screening along with producers James Johnston and Adam Donaghey.
Flix Brewhouse offers some new fun film and beer-related events this upcoming month, including a special birthday celebration for Will Ferrell tonight with free birthday cake and a "I Piss Excellence" commemorative glass at a special screening of Talladega Nights.
Flix continues to entertain with their new Bros & Brews event series on Tuesday August 6 at 7:30 pm, when the theater will feature $3 pints at a special $5 screening of Fight Club -- no fighting allowed.
[Photo credits: "Crafting a Nation's Courtney Cobb", "Say Anything at Rogness Brewing", by Debbie Cerda, for use with accreditation.]