Ready, Set, Fund: Visiting Seed&Spark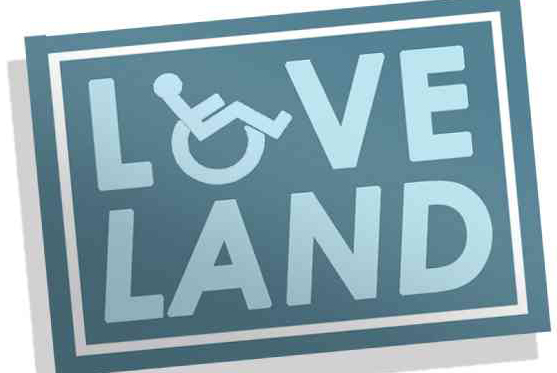 Ready, Set, Fund is a column about crowdfunding and related fundraising endeavors for Austin and Texas independent film projects.
At South by Southwest this past March, I came across a new project funding platform called Seed&Spark, which was launched in December 2012. Founder Emily Best was inspired by her experience making her first feature, Like the Water, to team with other independent filmmakers to create this funding platform for filmmakers and their audience. The name comes from their philosophy that "films are not just art, they are business ventures. They require the seed of an idea and the sparks of human and capital investments to bring them to life."
To participate via Seed&Spark, a filmmaker posts his or her "wish list" of items and associated costs needed to complete a film project. Donors can choose to either donate funds or loan an item from the project list in exchange for perks or credits in the film. Once the filmmaker receives at least 80 percent of their budget, the funds are released.
Filmmakers can also upload completed films to the Seed&Spark site, where you can view the films for a fee. Viewers can earn site credits for viewing by engaging on the site and spreading the word about Seed&Spark projects. Filmmakers are encouraged to use other distribution methods as well including festivals, theatrical release, and other VOD platforms.
Local filmmaker and The University of Texas at Austin grad Josh Tate successfully funded his first feature-length narrative Love Land through Seed&Spark. This tragic drama portrays the stigma and segregation of the developmentally disabled through the story of Ivy, a young woman who suffers a traumatic brain injury that affects her motor and cognitive skills. Ivy wants to be "normal" rather than "special." Tate's award-winning 2007 documentary short Forgotten Lives, which advocates community integration for Texans with disabilities, is shown in college courses on disability rights throughout Texas.
Love Land was the recipient of the Inclusive Cinema Empowerment Project Grant from CommunityNow!, a non-profit dedicated to "the empowerment and inclusion of people with disabilities in Texas." The film is also endorsed by the Disability Cinema Coalition, an alliance of organizations that includes VSA Texas, Down Syndrome in the Arts and Media, LA GOAL, and Arts Access, and several others. Additional funding is being accepted for Love Land here through the film's fiscal sponsor, The Film Collaborative.
Another local filmmaker and minority advocate, Deborah S. Esquenazi, is currently seeking funding for an upcoming film project. Esquenazi is the Project Director of Stories From Deep in the Heart, a program funded by the National Endowment for the Arts and the Texas Commission on the Arts, which "works with under-served populations of teens to produce radio documentaries about their lives."
Esquenazi's current film project, an untitled documentary about the San Antonio Four, is currently funding on Kickstarter through Tuesday, July 2. The film has brought the public and media eye into this controversial case of four gay Chicano women wrongly imprisoned for a false accusations of sex crimes.
Esquenazi is founder of New York's Blue Cabin Films & Media Studio. Her first feature documentary, Isaiah's Children, featured the plight of thousands of Sudanese refugees who crossed the Sinai and Negev deserts in search of asylum in Israel.
Watch the work-in-progress promo below:
Other Austin film-related projects funding this month:
Have a project that you would like to be considered for an upcoming "Ready, Set, Fund," feature about crowdfunding and related fundraising endeavors for Austin and Texas independent film projects? Contact us with subject line "Ready, Set, Fund" if you've got a film fundraising project going on you'd like us to know about.