Photo Essay: ATX Television Fest 2013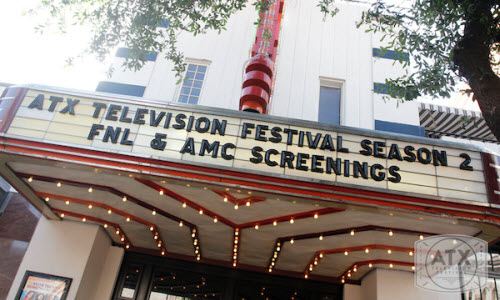 The annual ATX Television Festival brings to life the personalities and characters that we invite into our living rooms on a weekly basis, and showcases them where fans can interact, asking questions about plots and the future of their favorite shows.
In just its second year, the list of celebrities hobnobbing in and around downtown Austin during the fest's four days was impressive. Among them were Party of Five alums Lacey Chabert and Scott Wolf; Mae Whitman pulling double duty for Arrested Development and Parenthood panels; and Paul Scheer of The League. In addition, a few film actors who've made the transition to television presented at panels this week. Recognizable actors like Mark Strong and Rachael Leigh Cook made their way to our lovely city.
The festival started with a lively community screening of Friday Night Lights, a show that has its stamp all over broadcasting with former cast members who've gone on to other shows since living in the heart of Texas.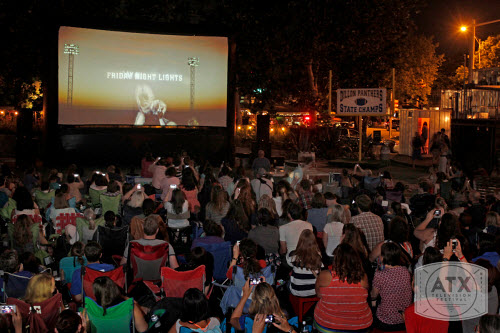 Cast members Connie Britton and Kyle Chandler were secret surprise guests on the fest's Friday Night Lights panel, and many attendees -- including their former castmates -- were delighted to be in the presence of Coach Taylor and his wife.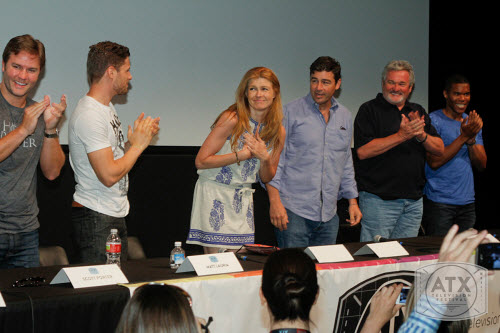 Celebrities don't just come to ATX Festival to promote their shows. They love television, too. Here's Mae Whitman asking a question at one of the panels. Seated next to her is her Parenthood co-star Sarah Ramos.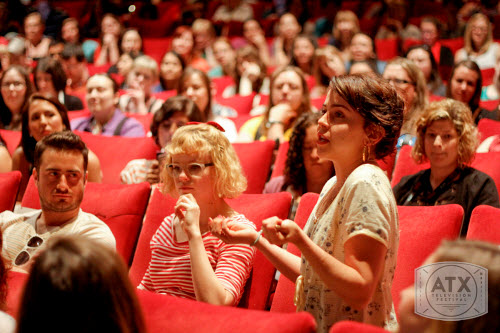 ATX Festival gives fans a chance to see how some of the younger stars of their favorite shows have grown up. Here's Lacey Chabert, who was on Party of Five when she was a child, and was a fan favorite. She's also been in many movies and is a great voice actor.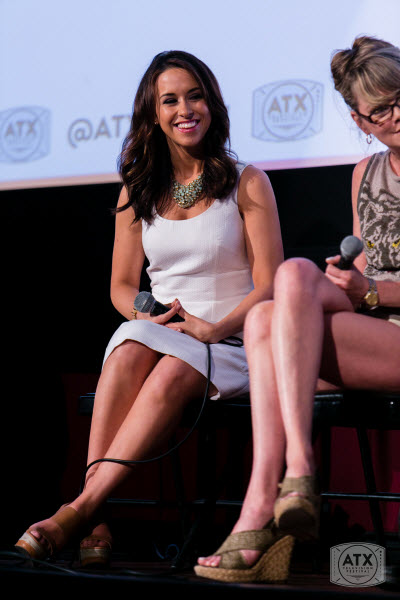 You can't have a television festival that connects the fans with their favorite TV shows without inviting Austin's own Rob Thomas, creator of Party Down and Veronica Mars.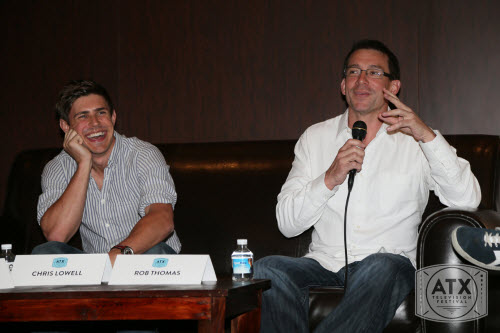 For a chance to get even closer to some of your favorite television stars, all you had to do was check out the lavish closing-night party and rub elbows with actors like Joshua Malina (Sports Night, The West Wing, Scandal).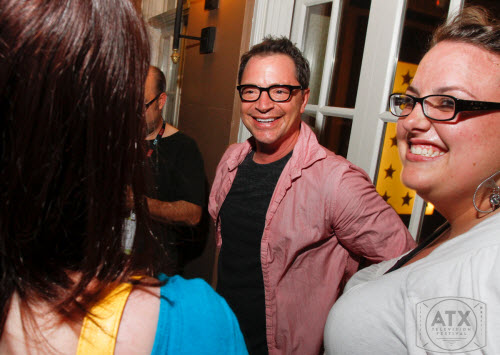 People love television. It's our escape from the world, it's our entry into another world. The ATX Festival continues to prove that TV is more than just a guilty pleasure. One visit to this annual festival makes it apparent that television is a part of us, and this festival lets us grab a piece of it.
Until next year's ATX Festival, remember that clear eyes, full hearts, can't lose.
Oh, and Texas Forever!
[Photo credits: Jack Plunkett, Gary Miller, Waytao Shing. All photos used with permission from ATX Television Festival.]