Movies This Week: June 21-27, 2013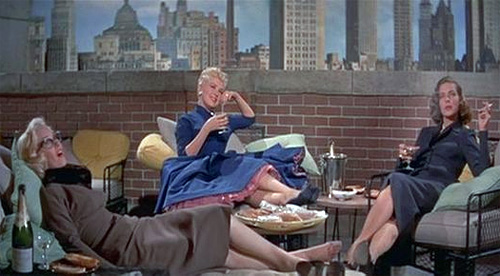 My greatest hope for the coming week in cinema is that Joss Whedon's intriguing modern-day adaptation of Much Ado About Nothing will do boffo box office. Whedon's huge and famously obsessive fan base could make this happen; if he made a film about dryer lint, his devotees would gladly watch it. As long as they're familiar with Shakespeare's play before seeing the movie -- which retains the play's original and often impenetrable Elizabethan English dialogue -- they'll enjoy this unique bit of cinema as much as I did.
Austin offers plenty of special screenings this week. The Austin Film Society is especially busy. The AFS Summer Free for All series features Beau Travail, French auteur Clair Denis' story of French Foreign Legionnaires stationed in coastal Africa, where the film focuses on the inner world of a cruel legion task master. Beau Travail screens for free (yes, that's why the series is called the Summer Free for All) tonight and Sunday at the Marchesa Hall & Theatre.
Another AFS screening is Variety, a 1983 film in which a Manhattan porn theater ticket seller can't escape the sleaze of her job when she goes home. Variety screens Wednesday at the AFS Screening Room. AFS also presents the 1953 classic How to Marry a Millionaire (pictured above), starring Betty Grable, Marilyn Monroe and Lauren Bacall as three gold-digging New York models on the prowl for wealthy husbands. How to Marry a Millionaire screens Tuesday at the Alamo Drafthouse Village. [Jette butts in here to gush over this delightful movie ... plus you can see Rory Calhoun, standing and walking.]
Last but not least is the AFS presentation of Reality, an Italian comedy about a fishmonger whose obsession with appearing on a reality show distorts his perceptions and makes him paranoid. Reality screens Monday and Thursday at the Marchesa.
The Paramount Summer Classic Film series presents one of my favorite Seventies films, All the President's Men, next Thursday and Friday. Starring Robert Redford and Dustin Hoffman as revered reporters Bob Woodward and Carl Bernstein, this landmark film about the Watergate scandal remains painfully relevant. (Time flies; I vividly remember spending the summer of 1973 watching the Watergate hearings on TV. Has it really been 40 years?)
Movies We've Seen
The Bling Ring -- In this crime story loosely based on actual events, fame-obsessed teens use the Internet to track celebrities' whereabouts and rob their homes. All the bling didn't impress Rod; as he says in his review, "A vacant movie about vacant people stealing from vacant people, The Bling Ring delivers a flat picture of a subject that has a lot of dimension." (Regal Arbor, Barton Creek Square, Cinemark Hill Country Galleria, Metropolitan, Tinseltown North)
Monsters University -- This prequel to the charming Monsters, Inc. explores the relationship of the lead monsters, Mike and Sulley, during their college days. Elizabeth prefers the first film, saying "Monsters University has its heartfelt moments, but the soul of the original seems to be lacking." Look for her review this weekend. (wide)
Much Ado About Nothing -- Joss Whedon's much-anticipated take on Shakespeare's romantic comedy is a must-see for Shakespeare lovers. As I said in my SXSW 2013 review, "Is Whedon's vision of Much Ado About Nothing any good? Yes. It's unusual, clever, creative and expertly rendered ... It's also a creative risk, and I credit Whedon for taking it." (Alamo Slaughter Lane, Arbor, Violet Crown)
World War Z -- Humanity's future is at stake (isn't it always in summer blockbusters?) in this actioner about a United Nations employee who travels the world to stop a government-toppling zombie pandemic. (If zombies took over the U.S. Congress, would we notice any difference?) Apparently, the undead have won over Mike: "World War Z had my heart racing through the entire film. A brilliant script with intense action, it has earned a place as my favorite zombie movie." Look for his review this weekend. (wide)
Other Movies Opening in Austin
Pandora's Promise -- This documentary argues that nuclear power is a green energy source and explores why many anti-nuclear power activists now embrace the technology. (Arbor)