Stateside Brings Gondry's 'The We and The I' to Austin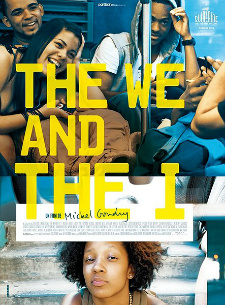 The We and the I, the latest feature film from Michel Gondry (Eternal Sunshine of the Spotless Mind, Be Kind Rewind), is a glimpse at a bus ride home on the last day of school in the Bronx. Flirtations flicker, bullies torment, obnoxious guys are obnoxious and friends tease and giggle with each other.
There is not much of a constant adult presence in the movie (except for the bus driver, played by a real-life MTA driver), which leaves the teens to be themselves -- or at least however they want their peers to see them.
Gondry brought over his sketch of an idea for The We and the I to an afterschool program, The Point, after a screening of his movie Be Kind Rewind there. The kids he found through the program not only acted in the eventual film, but also collaborated on it. Indeed, most of the teenagers in the film play versions of themselves.
The We and the I premiered at Cannes in 2012 but didn't reach the U.S. until about a month ago. Now you get a chance to catch this vibrant and original film when it is shown at Stateside Theatre this Monday night, April 15, as part of their Stateside Independent series. [ticket info]
For more details about the movie, read Don Simpson's review from local film website Smells Like Screen Spirit. And watch the trailer below: