SXSW Dispatch: 'Unhung Hero' on Opening Night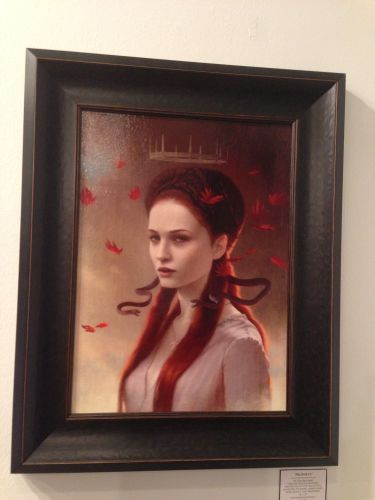 My first day of SXSW 2013 began Friday afternoon with a preview of the Mondo Gallery exhibition of original Game of Thrones artwork (pictured at right) sponsored by HBO, which also included samples of the new Brewery Ommegang's new "Game of Thrones" beer. Look for Katy Daiger Dial's coverage of the exhibit, with more photos, later in the week on Slackerwood.
Although I had planned to catch opening-night movie The Incredible Burt Wonderstone, I decided at the last minute to skip it in favor of a documentary at the Topfer Theatre that I wouldn't have another chance to see, Unhung Hero.
Directed by Brian Spitz, it follows actor Patrick Moote through his rejected Jumbotron marriage proposal that garnered 10 million YouTube hits in four days ... and the subsequent journey he undertakes after being told by his ex-girlfriend that her rejection was due to his extremely small penis.
In spite of his shortcomings, Moote is endowed with charm, charisma, incredibly good looks and an enormous acting talent. All are on public display as he explores sexual culture and penis enlargement techniques in the farthest corners of the world. In spite of his little problem, Moote is self-deprecating but not self-pitying. His honesty and candor about the subject are a rare treat. Unhung Hero is fascinating, informative and hilarious.
The doc screens again at SXSW on Tuesday at 9:30 pm at the Rollins Theatre at the Long Center, and on Friday at 4:15 pm at Rollins.