SXSW Review: These Birds Walk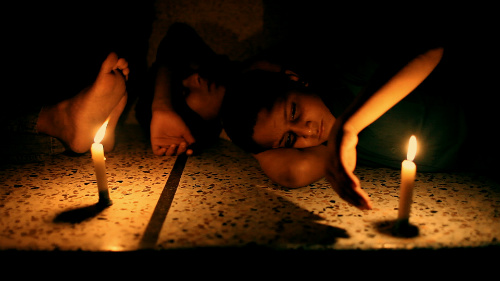 Abdul Sattar Edhi, the Pakistani philanthropist, inspired filmmakers Omar Mullick and Bassam Tariq to go to Pakistan to learn more about the man and his Edhi Foundation. When they got to the country, Edhi, who had originally welcomed them and promised full access, challenged Mullick and Tariq to instead look at the lives of people who work in or are supported by his organization. The Edhi Foundation has multiple programs, but among the many ways it serves is by providing ambulances in Pakistan. There are also sorts of fostering-type facilities run by the nonprofit to house runaway boys.
Thus, the two people the directors chose to follow in These Birds Walk are twentysomething ambulance driver Asad and young runaway Omar. Edhi shows up a few times, but is separate from the two stories we are told about Asad and Omar. This is striking, after Edhi pointedly remarks, "If you want to find me, you will find me among the people." Omar is housed with other boys in an EDHI facility in one of the most unstable areas of Karachi. Adult supervision seems lacking, as boys bout with each other. A kid even leads the other boys during prayer services.
Omar and the other boys here are obviously conflicted. They ran away from their families, yet desire to return home. Parents can come pick them up, or the boys will be taken home after a certain amount of time. One unfortunate boy is conveyed back to his abusive parents. Asad assures him on the ride home that he can always come back, and that they will follow up on him, but I'm not sure I believed him. Asad is stunned (and so was I in viewing) when this kid's father says, "I'd be happier if you brought his corpse."
During his pre-dawn trip home (to an area with Taliban ties), Omar convinces Asad to first stop at a shrine to pray and we see him run off like a shot upon arrival. The camera follows behind him through the crowds -- I'm amazed the documentarians were able to keep up -- and it seems uncertain where Omar is headed. Is he really going to the shrine? Or is he running away again?
Mullick and University of Texas grad Tariq pull no punches here -- These Birds Walk is an unflinching look at the lives of these two males in Karachi. We can see why Asad might prefer to convey cold corpses in his ambulance rather than taking boys to their homes; it is obvious he is affected by the reactions from the families upon the return of their boys. The filmmakers spent a few months with the boy Omar, recording him as he makes and loses dear friends, cries about missing his parents, and fights with other kids. Omar and Asad are complicated figures, and this complexity isn't glossed over in this documentary.
These Birds Walk screens again Tuesday, March 12, 9:00 pm and Thursday, March 14, 3:45 pm at Violet Crown 1&2 (screening info).