SXSW 2013 Preview: Selected Shorts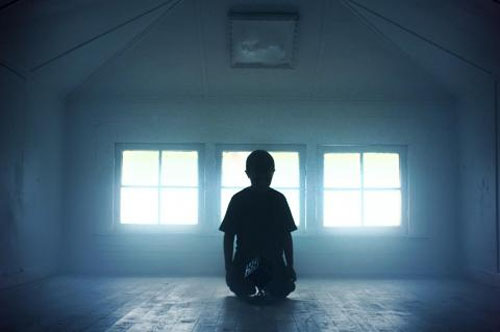 Don't forget the shorts programs at SXSW this year. There are a number of great shorts at the fest. Some are from filmmakers you haven't heard of yet -- some feature well-known faces. We were able to get our hands on a few of the shorts before the fest, and here's a rundown on them.
If you're headed to SXSW, remember that in addition to the many world-premiere features there are also really great shorts programs where you can view short films from filmmakers and stars that you may never have another chance to see. Here is a run-down of the ones we were able to screen before the festival.
#PostModem (Shorts Program 1)
According to the filmmakers: "#PostModem is a comedic, satirical sci-fi musical based on the theories of Ray Kurzweil and other futurists. It's the story of two Miami girls and how they deal with the technological singularity, as told through a series of cinematic tweets."
The short goes from a commercial for a brain-upload service with pretty cool music and effects to a horror about chip implants to another music video cut from found footage taken from sources such as WoW and Second Life. Surreal, mildly disturbing, and at times inscrutable, it's a pleasant artistic piece reminiscent of an extended episode of Off the Air. Also features When We Lived in Miami's Amy Seimetz. Watch the trailer below.
Sequin Raze (Shorts Program 1)
An AFI Presentation, and a stunning fictional expose of the behind-the-scenes working of The Bachelor/The Bachelorette-style shows. Stars Anna Camp, Ashley Williams and Frances Conroy as the camera follows the runner-up almost-bride and the crew member assigned to conduct her final emotional interview. One of the cleverest ideas I've seen for a short, and expertly executed. Watch the trailer below.
Necronomica (Shorts Program 2)
A subtly funny story about two halfwit unknown rock band members who want to make a name for themselves by proving their band is the "most evil." Not my brand of humor (think Will Ferrell does Wayne's World) but it does have a visual payoff at the end. From the local filmmaking team behind SXSW 2009 feature Artois the Goat. Here's the trailer:
It's Not You, It's Me (Shorts Program 3)
Clever horror-comedy starring Gillian Jacobs and Fran Kranz about a woman with marital problems stemming from the accidental murder of her husband. It's funny, original and looks great.
When We Lived in Miami (Shorts Program 3)
A woman separated from her husband vents her frustrations in a metaphorical hurricane. I'm not good with metaphor in film. If it's too subtle, the audience may never get the point. It took a repeat viewing before I started to catch Texas native Amy Seimetz's message. The editing suffers from extremely short cuts that left me disoriented at times. Stars Amy Seimetz, AJ Bowen and Fiona D'Avis.
Hell No (Midnight Shorts) (pictured at top)
Mock-trailer for a movie with Cabin in the Woods-style horror. Features Zack Carlson, Sam Eidson and a host of other Austin actors and personalities with some great special f/x and hilarious spoofs of horror tropes. Better than any entry in the Scary Movie franchise. Directed by Joe Nicolosi, who also made some really funny SXSW bumpers in 2011 and 2012.
Child Eater (Midnight Shorts)
Somewhat formulaic fairy-tale horror/boogeyman story. Solid acting and some really effective makeup for the villain (read: creepy as hell) but it takes a little too long to make its point. I'm all for child killing in horror, but only if done with real style and purpose. Decide for yourself with the following trailer.
Christeene: "Big Shot" (Music Videos)
Outrageous Austin drag performer Christeene puts on a show as visually spectacular as any Lady Gaga video. This one features sexy nerds, cyber-sex, sumo fan dancers and a furry rape scene. Christeene is here, she's queer and she's doing her part to maintain the respectability of queer culture. Her music is always fun, and this one is more watchable than last year's African Mayonnaise.