Submit Your Short to the Austin Film Society ShortCase at SXSW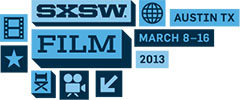 Austin Film Society members who are filmmakers have the opportunity to submit their short films to screen during the SXSW Film Festival as part of ShortCase, this year's AFS Community Screening. ShortCase is a 70- to 90-minute special screening of locally connected short films.
THe submitter must be a current AFS Make-level member (or above) and be either a producer, director or writer of the piece submitted -- one of the people most creatively responsible for the work. If you are not currently an AFS member at the Make level, you can join or upgrade here.
I'm curating the ShortCase film series again along with AFS Programs & Operations Manager Ryan Long and Marketing and Events Coordinator Austin Culp. We sincerely hope AFS filmmakers take advantage of the wealth of resources provided through AFS Artists Services, including the Texas Filmmaker Production Fund and Moviemaker Dialogues.
Be aware of a few changes for this year's SXSW ShortCase submission process:
You can submit films using online screeners with password-protected links. If you set an expiration date for viewing, it should be available until at least March 10, 2013.
Your submissions must arrive in the AFS offices by Monday, February 18, at 6 pm -- be advised that this is not a "postmark-by" date.
Short films must be no longer than 20 minutes, so we can open up the screening to more AFS filmmakers.
Entries are limited to one submission per membership, so send in your best work.
Physical copies must be a DVD or Blu-ray and should be clearly labeled. Films can be documentary, narrative, experimental, animation, music videos, etc. as long as they are under 20 minutes and completed -- no works-in-progress. Films should have been completed in the last 2 - 3 years (2011 to 2013). Older films can be submitted, but newer films receive preference. This will be a showcase for work that is not already playing at SXSW this year or has played in previous years. Find out more details here.
Last year we had some phenomenal short films in this program, and I highly recommend you not miss this year's SXSW ShortCase.
Our long-term goal is to expand the frequency of the ShortCase screening events and create networking opportunities to filmmakers whose work is not accepted into the screening lineup. Everyone who submits work to this year's AFS ShortCase will be invited to the ShortCase party held after SXSW -- date, time, and location to be announced.
Thanks to SXSW Film staff for providing an opportunity to get AFS filmmakers' work seen during one of North America's most vibrant and exciting film gatherings.