2012 in Review: The Texas Indigenous Game Development Population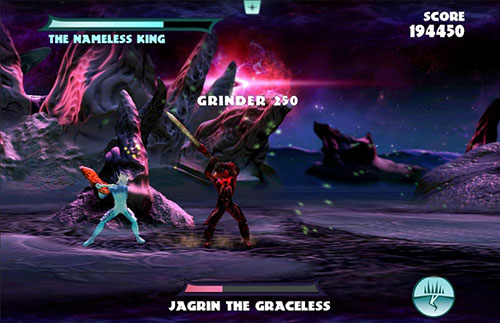 I sound like a broken record when I say, "Texans got talent." But, it's true. We obviously talk a lot about filmmakers here at Slackerwood, but it's time to show some love to our local game developers. You (hopefully) already know that Texas is second only to California in number of developers and maintains a solid presence in the state dating back to the birth of the industry. In an article from last February, UK game magazine Edge hyperbolized that "it's impossible to overstate the impact Texas has had on videogames." (For a great overview of the local industry, read the full Edge article.)
This past year continued the reign of our interactive artists, bringing both critically acclaimed and financially successful games, ranging from atmospheric iPhone projects to big-budget Xbox games. And, as a Texan (if you're reading this, consider yourself honorary), it's your duty to support your local game developer. Rising tides raise all ships, you know!
Below is a small list of notable video games that Texas developers had a hand in creating in 2012. Hopefully it will inspire you to stretch those thumbs on your gaming device of choice. BTW, if I hear anyone say, "The last game I played was Pong," I'm going to out you for the Words With Friends player I know you are.
Clearly, this list is too small, but it's impossible to represent all the great work that came out of Texas in 2012. And, unfortunately, I spent too much time playing Hundreds instead of writing this guide. But, to make up for it, I bring you Juegos Rancheros, your way into the world of local interactive art. The collective of developers, gamers, filmmakers and neophytes has sprung up over the last year, bringing salon-style events to Austin. They're a great way to get a glimpse into the indie game industry.
So, don't be afraid to expand your horizons and pick up a locally grown game (they're organic!). Happy gaming, wherever your thumbs land.
[Photo credit: "God of Blades" by White Whale Games; "Pirate 101" by Kingsisle Entertainment.]