Sundance 2013: News (and Video) Roundup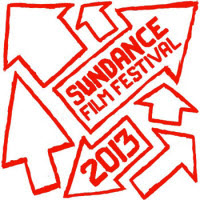 Now that Sundance is over, you might be wondering how the Austin and Texas films fared. Here's the latest update, plus some links to local coverage (and at the end, fun videos!). I hope we'll see a few of these in Austin in March (or in Dallas in April).
I promised you videos, didn't I? Last week, when I was pretending to be at Sundance from my couch, I shared two videos from Arts + Labor about Black Metal and Jonny Mars. Now the Austin production company has two more fun videos for us from Park City. The first one is from the Sundance premiere of Pit Stop, featuring filmmaker Yen Tan and producer Kelly Williams.
And here's one about Arts + Labor at the fest and the work they did on a number of Texas films at Sundance this year.
The fest may be over, but Debbie is still finishing a few more reviews ... keep an eye out!