Ready, Set, Fund: Avant-Garde Stunts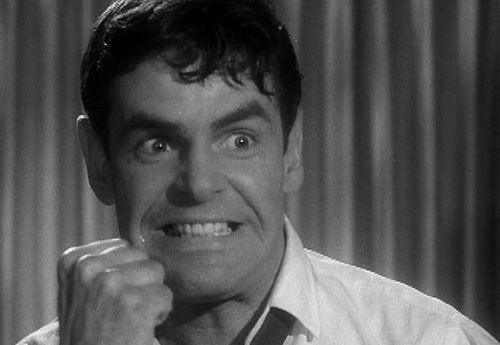 Ready, Set, Fund is a column about crowdfunding and related fundraising endeavors for Austin and Texas independent film projects.
It's not often that biographical documentaries portray lesser-known behind-the-scenes movie professionals, but novelist and film journalist Joe O'Connell is capturing key player Gary Kent in his film project Love & Other Stunts, which is currently funding on Indiegogo through Wednesday, February 27. Kent has contributed to over 100 films in his 50-plus years in the film industry as a stuntman, actor, director, and writer. He's been a stunt double for Jack Nicholson and Robert Vaughan and was stunt coordinator for Richard Rush's Hell's Angels On Wheels and Don Coscarelli's Bubba Ho-tep, as well as acting in noir Westerns such as The Shooting and Ride in the Whirlwind.
Love & Other Stunts covers not only Kent's film career, but his personal life from the release of his memoir Shadows and Light: Journeys with Outlaws in Revolutionary Hollywood through more personal challenges, including his wife's battle with alcoholism and death in 2005. Kent has struggled with the aftermath of physical damage from stuntwork and a bout with cancer. O'Connell's documentary aims the spotlight on a now local legendary icon deserving of public recognition.
Austin-based avant-garde film and video collective Experimental Response Cinema (ERC) is applying for a $2,000 grant from the City of Austin's Community Initiative program. To receive this grant, ERC must partially match the funds and are currently seeking crowdfunding through Tuesday, March 12, via their Indiegogo campaign. ERC brings experimental films in all types of media -- 16mm and 8mm film, digital video, and others -- in its original format from all over the world to Austin screens. In their first year of screenings, ERC featured guest filmmakers Jeanne Liotta, Kelly Sears and Robbie Land.
Funds raised through this campaign are slated to bring in film and video artist Michael Robinson, who was listed as one of the top ten avant-garde filmmakers of the 2000s by Film Comment magazine and one of the "Best 50 Filmmakers Under 50" by Cinema Scope magazine in 2012. Robinson has curated programs for San Francisco Cinematheque, Whitechapel Gallery, Cornell Cinema and The State Contemporary Art Center in Moscow. ERC also plans to screen Stan Brakhage's four-hours-plus work, The Art of Vision!, a tribute to Bach's The Art of Fugue.
Other local film-related projects funding this month:
Have a project that you would like to be considered for an upcoming "Ready, Set, Fund," feature about crowdfunding and related fundraising endeavors for Austin and Texas independent film projects? Contact us with subject line "Ready, Set, Fund" if you've got a film fundraising project going on you'd like us to know about.