Movies This Week: January 18-24, 2013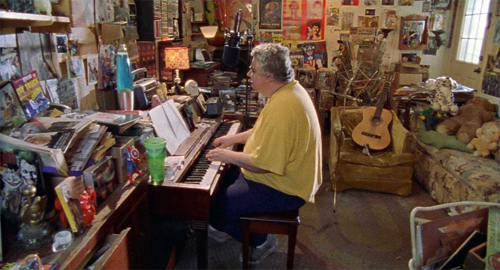 It's January; we know this because the temperature sometimes dips below balmy, but also because great new movies are rarer than a Panhandle Democrat. The esteemed Rust and Bone is required viewing this week*, but skip the other new releases unless you can't resist imported horror, middling crime drama or California's less-than-esteemed former governor.
Fortunately, Austin's ever-bustling film culture offers plenty of alternatives for those seeking escape from our frigid 50-degree winter weather. Austin Film Society's Essential Cinema series continues with the Chinese drama Empire of Silver. Set in 1899 during the waning days of Imperial China, the film focuses on a wealthy banking family trying to survive political upheavals brought on by the Boxer Rebellion and revolutionary outbreaks. Empire of Silver screens on Tuesday at the Alamo Village. (Due to the closure of Alamo South Lamar, AFS screenings are now at Alamo Village. The theater seats only 118 so buy your tickets for all screenings ASAP.)
Fans of Latin American cinema will enjoy Bolívar soy yo! (Bolívar Is Me), a Columbian comedy about an actor revered for portraying Simón Bolívar, a Venezuelan leader who played a key role in freeing Latin America from Spanish rule. The actor is so admired for his portrayal that reality and fiction begin to mix, and eventually he believes he's Bolívar. Cine Las Americas presents Bolívar soy yo! for free on Wednesday at the Mexican American Cultural Center.
Many Austinites may not know Daniel Johnston's name, but they've probably seen his most famous creation: the ubiquitous "Hi, How Are You" frog, a.k.a. Jeremiah the Innocent. An Austin musician and folk artist, Johnston is the subject of The Devil and Daniel Johnston (shown above), a superb documentary chronicling the local legend's career and lifelong struggle with mental illness. Fans of all things Austin shouldn't miss this film, which screens Monday at Alamo Drafthouse Ritz.
Movies We've Seen
Broken City -- Mark Wahlberg stars in this thriller as an ex-cop seeking revenge on a New York City mayor (Russell Crowe) who double-crossed and framed him. Rod saw it and says, "Allen Hughes' first solo effort is a middle-of-the-road noir. Rough dialogue and an obvious set of twists make for an overlong trip into overly familiar territory." Look for his review this weekend. (wide)
The Last Stand -- In this festival of fast cars and firepower, Arnold Schwarzenegger plays a small-town sheriff (I'm having trouble picturing this) who must stop an escaped drug cartel leader from crossing the Mexican border. J.C is a fan, calling the film "a fun action flick from Jee-Woon Kim (I Saw the Devil), and a great return to the action genre from the legendary Arnold Schwarzenegger." Look for J.C.'s review this weekend. (wide)
Rust and Bone -- This critically acclaimed French/Belgian import is the story of a man and his young son who leave Belgium to live in France with his sister and her husband. He bonds with a female killer whale trainer, who has a profound effect on his life. Jette says it's "an intense experience that's so vivid it's hard to look away, but often so painful it's hard to keep watching." Read her review for details. (Arbor)
Other Movies Opening in Austin
Mama – Lost in the hype of Zero Dark Thirty is Jessica Chastain's other new film, Mama. This Spanish/Canadian horror flick centers on a couple raising the husband's young nieces, who were left alone in a forest for five years. (wide)
Matru ki Bijlee ka Mandola -- In this Bollywood comedy, a businessman plans to turn his village's farms into a shopping center. (Tinseltown South)
Mumbai Mirror -- The Mumbai police have shady connections to equally shady club owners in this Bollywood film. (Tinseltown South)
Seethamma Vakitlo Sirimalle Chettu -- In this Telugu film, a love affair drives a wedge between two brothers. (Tinseltown South)
*Editor's Note: Absolutely true. I've required every Slackerwood contributor to watch it before we vote on our Top Ten list, since it's technically a 2012 release and also an excellent movie. Yes, I'm totally stacking the Top Ten deck. No, I'm not really making them watch it. My power over the contributors is limited to adding ridiculous footnotes to their articles.