AFS Essential Cinema Focuses on Recent Asian Film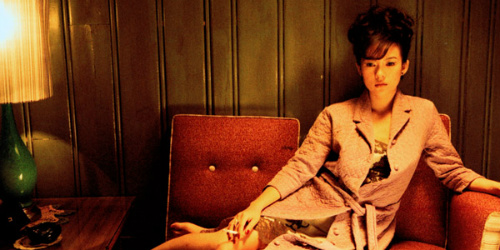 From January through mid-February, Austin Film Society will be screening contemporary movies from Asia for their latest Essential Cinema series. "Asia: Hot or Cool" includes a selection of films from Japan, Hong Kong, China, South Korea and Taiwan.
All of these screenings will be at the Alamo Drafthouse Village location. Tickets are free for AFS members at the LOVE level, $5 for members at the WATCH or MAKE level, and $8 for general admission.
Here's the lineup:
Untold Scandal (Joseon namnyeo sangyeoljisa, 2003)
Tues, Jan. 8, 7 pm
A South Korean take on Les Liaisons Dangereuses, Untold Scandal places the familiar tale of love and deception at the end of the Chosun dynasty in 18th Century Korea.
Warriors of the Rainbow: Seediq Bale (2011)
Tues, Jan. 15, 7 pm
This 154 minute epic -- produced by John Woo -- tells the story of indigenous Taiwanese people who fought to resist Japanese occupation in the early 20th Century.
Empire of Silver (Baiyin diguo, 2009)
Tues, Jan. 22, 7 pm
The historical film from first-time director Christina Yao follows the plight of Third Master (Aaron Kwok) in turn-of-the-century China as he starts to take control of his family's banking empire. And Jennifer Tilly is in it?!
Norwegian Wood (Noruwei no mori, 2010)
Tues, Jan. 29, 7 pm
Based on the novel by acclaimed author Haruki Murakami, this movie takes place in 1960's Japan. University student Watanabe is in love with his best friend's girlfriend -- and his best friend has just committed suicide.
Poetry (Shi, 2010)
Tues, Feb. 5, 7 pm
Mija (Jeong-hie Yun) is in her sixties and dealing with the onset of Alzheimers in South Korea. She decides to enroll in a poetry class, which helps her cope with a devastating discovery. Poetry won the best screenplay award at the 2010 Cannes film fest.
2046 (2004)
Tues, Feb. 12, 7 pm
Wong Kar-Wai wrote and directed this lush sequel of sorts to his heartbreakingly wonderful In the Mood for Love. I've seen this one and while the plot isn't quite memorable (a novelist recalls the ill-fated love that turned him into a womanizer), 2046 is beautiful to watch.
[Still from 2046 via Sketchii]