Enrich Yourself with AFS Moviemaker Dialogues, Special Guests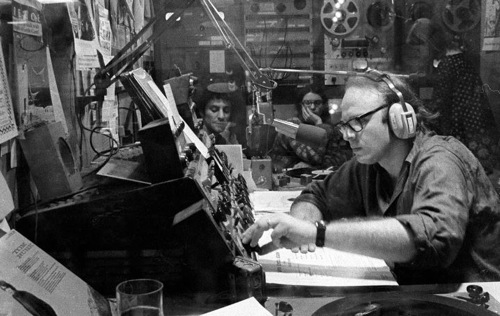 Learn the ropes from experienced filmmakers with this month's Moviemaker Dialogues from Austin Film Society. Held around 6-8 times per year with visiting filmmakers, the next series kicks off at 7 pm tonight in the AFS Screening Room with "Sustainable Film Culture" featuring Ted Hope, producer of the awardwinning movies Martha Marcy May Marlene and The Ice Storm. Hope will discuss how producers and filmmakers can contribute to a sustainable culture for independent films. A meet-and-greet with Hope, who is in Austin for the annual International Film Festival Summit, will follow the discussion.
Keep the dialogue going this weekend with a cinematography master class at 2 pm on Saturday in the AFS Screening Room with Tim Orr, director of photography for Pineapple Express. Orr, who is in town shooting the new David Gordon Green film Joe, will discuss techniques and trade secrets in this conversation about the art and craft of filmmaking. The discussion will be moderated by Hammer to Nail magazine editor and filmmaker Michael Tully.
Special guests in Austin abound, including at this month's AFS Doc Nights event. The filmmakers of Radio Unnameable (pictured at top), Jessica Wolfson and Paul Lovelace, will join a panel following the screening of their documentary about the 1960s DJ Bob Fass on Wednesday, December 12 at 7 pm at Alamo Drafthouse on South Lamar.
You can buy tickets for these events online through the AFS website -- the events are no-cost for current AFS members at certain membership levels, but you still need to reserve a spot.